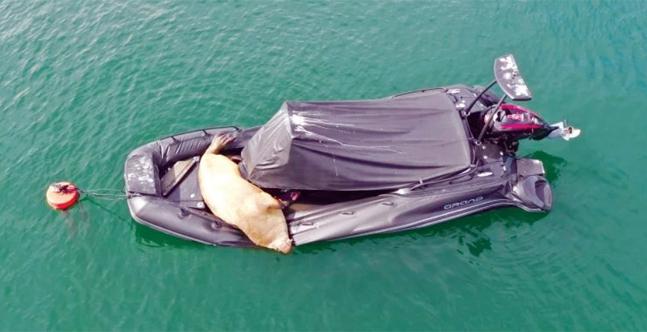 Freya, a 1,300-pound (589 kg) walrus, has been on an epic adventure since leaving her home in the Arctic Ocean in 2019. Over the past three years, the juvenile female has visited the coasts of Sweden, Denmark, England, Germany, the Netherlands, and the Shetland Islands.
Freya, who is identified by her small tusks, white scar on her right nostril, and previous injury on her flipper, has now arrived in Norway.
The walrus was first spotted in the waters of the small coastal town of Kragerø in mid-July 2022, where she became an instant celebrity. After spending a few days relaxing aboard the docked leisure vessels, Freya headed to Oslo's Frognerkilen Bay.
Source DOGO NEWS