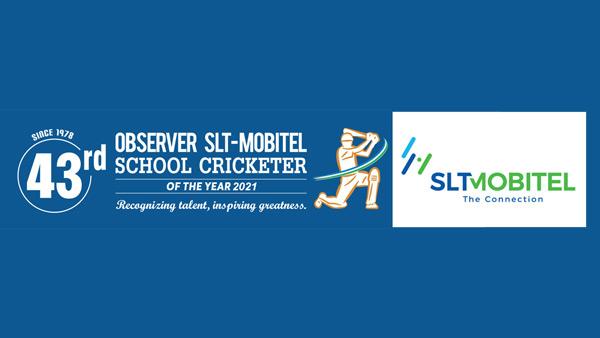 There have been interesting rounds of early voting in the 43rd Observer-SLT Mobitel Most Popular School Cricketers of the Year competition as it enters the third week.
Although the Covid-19 pandemic badly affected all activities in the world and all schools' sports activities here too came to a complete standstill from the second week of March, 2020, the 43rd Observer-SLT Mobitel School Cricketers of the Year has been held continuously.
This will be the 15th year that SLT Mobitel is providing the financial support to the oldest cricket awards show. Since SLT Mobitel joined hands with the Sunday Observer, it has set new standards while inspiring other media organisations to have similar contests.
However, none of those competitive cricket awards shows, including the official one held by the school cricket authorities, were held during the past two years due to the Covid-19 pandemic as their sponsors deserted due to the lack of usual mileage.
But the Sunday Observer became the proud host of the only such awards ceremony during the pandemic period as its sponsors - the SLT Mobitel, firmly backed it as a true corporate social responsibility.
The Sunday Observer's great partnership with SLT Mobitel has gone from strength to strength due to the enthusiasm shown by the Sri Lanka Telecom Group Chairman Rohan Fernando, a former Sri Lanka rower and ex-Vice President of the National Olympic Committee of Sri Lanka.