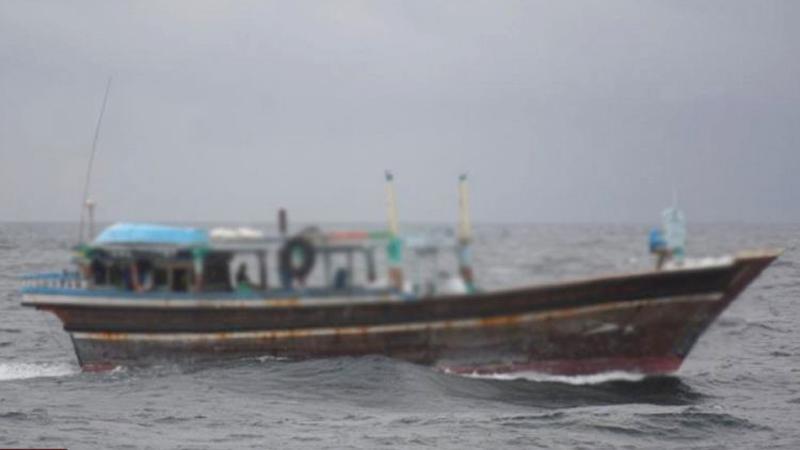 At least nine foreign nationals were rounded up on the high seas along with a multi-day fishing vessel alleged to have transported a consignment of narcotics, Navy and police officials said yesterday.
They said the vessel was apprehended off the Eastern Coast in Batticaloa late Friday in an operation carried out jointly by the Navy, police and the Coast Guard. It is the second foreign vessel to be detected with narcotics in a week.The nationality of the foreigners or the nature of the narcotic consignment was not immediately known as the vessel was still being towed to the coast, the officials said.
It was only last week that a foreign vessel along with eight Pakistan nationals was arrested in the deep seas off the Southern coast with 336 kilograms of heroin.
Four days earlier, four Sri Lankans were arrested along with a multi-day fishing vessel that was loaded with 290 kilograms of heroin.
The detection was made in the seas off the country's South-Western coast.
The spate of detections also prompted officials to say that the consignments belonged to a larger drug cartel with international links.