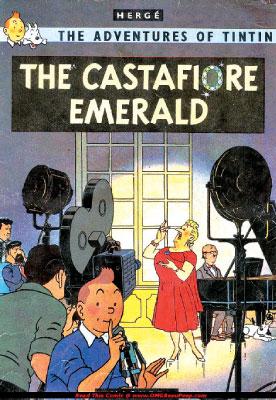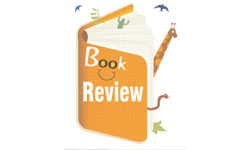 First Prize
Among the many books I have read The Castafiore Emerald of the Tintin series is one of my favourites. It is a spectacular creation by the Belgian cartoonist Herge which was first published in English by Methuen in 1963. This book narrates a story about Tintin and his friend Captain Haddock spending their holidays at Marlinspike Hall. But this time there is a beautiful visitor who comes to spend the holiday with them. And that beautiful visitor is none other than the Milanese nightingale, Bianca Castafiore.
Although her arrival is alright with Tintin, Haddock is not so pleased with it. Bianca Castafiore is a famous opera singer who owns lots of jewels, and because she is an artiste, there is rush of newspaper and television reporters who want to interview her. And then suddenly in the midst of all this, Castafiore's precious emerald goes missing. Her maid Irma's golden pair of scissors and thimble goes missing too. There were also sounds of footsteps in the attic and footprints outside Castafiore's room. Who can be the thief? What a mystery? Can Tintin and his friends solve it? Read this book to find out.
Ravini Umeda Perera,
Grade 8,
Ashoka College, Horana.