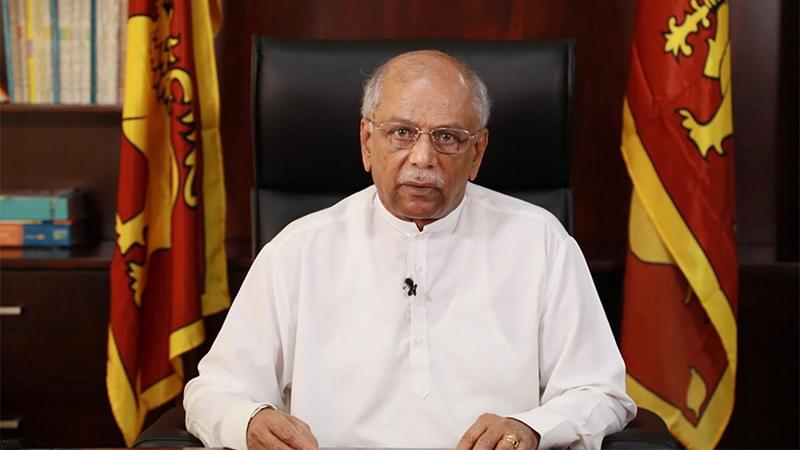 The United Nations Day of Vesak was held this year in Ayutthaya, Thailand. The keynote address was delivered by Prime Minister Dinesh Gunawardena. A delegation including Minister Vidura Wickramanayake and State Minister Vijitha Berugoda accompanied the Prime Minister on this visit. All travel expenses were borne by the Government of Thailand.
The Prime Minister stayed at the VVIP lounge reserved for local and foreign Presidents and Prime Ministers until he left on a Sri Lankan flight on May 31 for Bangkok. British national Venerable Ajahn Brahmawansa Thera also arrived at Katunayake Airport 2 hours before the scheduled time to travel to Perth, Australia on a Singapore Airlines flight and stayed in the VIP lounge.
There were false reports published in the media that Ven. Ajan Brahanmawansa Thera had to stay at the airport for about 12 hours because of some VIP and that the VIP related to that incident was the Prime Minister.
This baseless accusation was made without understanding the facts and without proper investigation.
The Prime Minister left for Thailand from the VVIP lounge while Ven. Ajahn.Brahmawansa Thera arrived at the VIP Lounge.
The Prime Minister, who received the invitation to deliver the keynote address at the United Nations Day of Vesak, made an official visit and took the initiative to strengthen bilateral relations and achieve many outcomes for the country in areas such as trade and investment.
They included creation of trade opportunities to polish and sell Sri Lankan gemstones in Thailand, new investments and multi-sectoral technical and economic cooperation that promotes free trade between the two countries.
The Prime Minister met his counterpart General Prayut Chan-o Cha, the King of Thailand Maha Vajiralongkorn and Venerable Sangha Raja in Thailand during a period of three days in a very busy schedule. The Prime Minister also met the Sangharaja Thera and heads of delegations from a number of countries.
He also visited the temple of late Sangharaja, Most Venerable Upali Thera, who arrived in Sri Lanka in 1753 to ordain selected monks and established the Siam Sect in Sri Lanka and the Sangharaja Upali Museum in Ayutthaya.
During those three days, the Prime Minister carried out his duties under the close protection of Sri Lankan and Thai Security Forces.
However, malicious and hateful false news was spread in this regard on a YouTube channel. We condemn and reject these false, baseless allegations levelled against the Prime Minister with utmost contempt.
On June 3, Prime Minister Dinesh Gunarawdena returned to Sri Lanka carrying many victories in hand for the country and further enhancing the status of Sri Lanka in the United Nations Vesak Day Festival as a Buddhist country rising in the face of many crises.