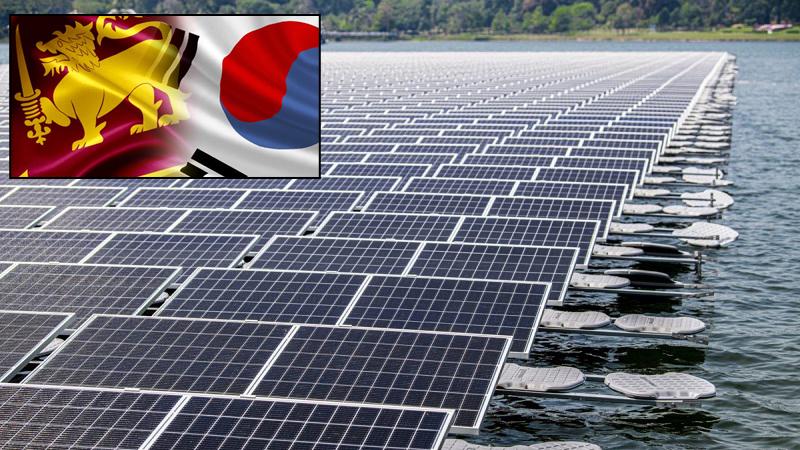 The Korean Government will provide Rs.15,600 million in assistance to the country for the implementation of two floating solar projects by supporting the programme for the development of renewable energy in Sri Lanka.
According to the Korean Embassy in Sri Lanka, these floating solar power plants will be located at Chandrika Lake and Kiriibban Lake in the southern region of Sri Lanka and will contribute two megawatts of electricity to the National Grid.
The project aims to provide renewable energy to Sri Lanka as well as support the engineering, procurement and construction of Sri Lankan projects, and contribute to the exchange of experts in the floating solar sector.
This project is scheduled to be completed in the year 2024.