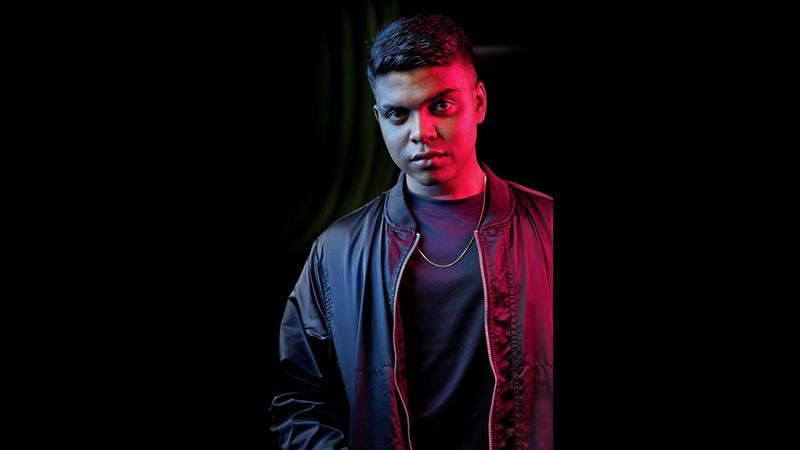 Q: Can you describe yourself and your journey into the music industry and how you first became involved in it?
A: I am Lord Jayson Jayabal (known as Kyze Music in the industry), from Wattala.
Well, first I started as a bedroom music producer, I was inspired by Hardwell, who is an EDM artist. and then I saw him playing at Tomorrowland and from there, I just started getting really into DJing and music production.
Q: Can you describe what motivated you to pursue a career in this field?
A: Seeing people enjoying my music and the enjoyment which comes with that. You get connected to new people. And it's kind of fun job. And I love it.
Q: Could you elaborate on the challenges you encountered when you first began your career?
A: When I first began, I did not have any influence like someone who could take me and go to EDM events and clubs. Because I was too small, I used to sneak into events and night clubs to see what the DJs play. How they control crowds and stuff. So yeah, it was really hard and a big challenge to get in the night life dj-ing scene.
Q: Can you elaborate on your creative process and the steps you take?
A: There are a few songs where I play my own mashups and my own tracks. But I love mashing up Hip Hop & RnB songs. You have got to give something unexpected to the crowd.
Q: How would you describe your career highlights and what motivates you to pursue them?
A: I have two career highlights. The first is being the resident DJ in one of Colombo's popular night clubs, 'The Chiller Room' for two and half years. I got the residency when I was 19 and it was a huge achievement for me. Being a resident there helped me a lot with music. Like I got to learn how to handle a crowd and how to rock a crowd. And most importantly, to collect so much music I can play to give to the people. I learned all the genres for A to Z which is a plus point for my music career.
Second, I played at an event at a university called SLTC, they had a festival called "Moonland" . It was kinda a challenge also because the crowd there is not like the Colombo crowd. So, I actually didn't know whether they would enjoy my music or not. But I trusted my guts and once I played the first song. The crowd was crazy! It was so happening, they loved it. Almost 2,500 people just jumped for my beats. It was heartwarming to see that. And I loved it.
Q: How would you advise someone who aspires to become a DJ?
A: For the young DJs out there, my advice is to persevere and never give up, no matter who tells you that your music is bad. Remember that even I faced criticism when I started out, so I just kept pushing myself. Additionally, always prioritize patience, as it is a crucial factor in the DJ industry.
Q: What are your plans?
A: Recently, I completed a successful Colombo and Down Couth club takeover tour, during which I performed at the most renowned nightclubs in Colombo and the south. This tour fulfilled one of my long-held ambitions of playing at every nightclub and festival in Sri Lanka. Now, I intend to resume my music production work while continuing to perform at major venues.
Q: Can you share with our readers how they can connect with you, either through social media or other means of communication?
A: They can follow me on Instagram, Spotify, Facebook & YouTube as (@Kyzemusic)
Q: Could you share with us your methods for getting into the 'zone'?
A: "When I DJ, typically, there is a preceding performer, which allows me to immerse myself in the mood created by their music. Consequently, by the time I assume my role, I am thoroughly relaxed and energized, prepared to offer the audience an enjoyable experience through my music. The success of the event hinges on the prevailing vibe and the music played.
Q: Can you describe your approach to maintaining a high level of energy and excitement during the events where you perform?
A: I thoroughly enjoy playing my edits, mashups, and other club banger songs consistently. It's gratifying to see the audience react positively when I introduce a mashup of current popular songs.