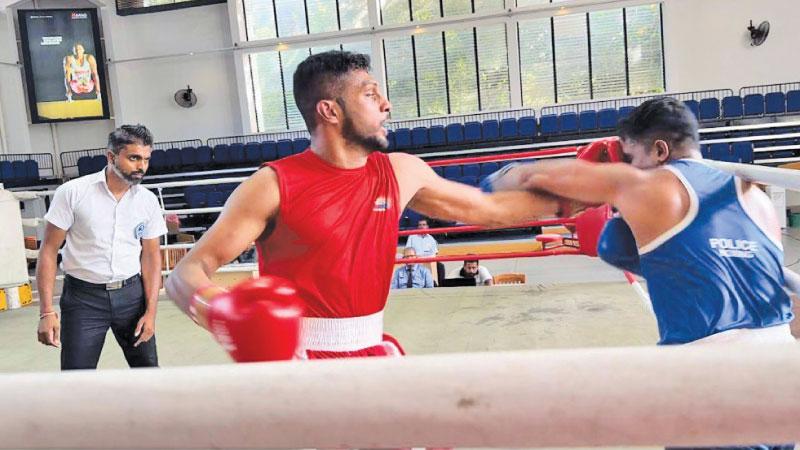 Uphill Boxing Club from Kandy emerged as a force to be reckoned with when they bagged seven medals at the Novices boxing meet for men and women conducted by the Boxing Association of Sri Lanka.
Navy grabbed the major honours winning a total of 16 medals including eight Golds (five men and three women) during the meet held at the Royal MAS Arena.
Uphill BC were on par with Police SC who also won seven medals comprising two silver and two bronze (men) and two gold and one silver (women) to finish overall joint third in the medal standings.
Nimesh Gunathilaka and Niral Kaluhendiwala were the two gold medallists for Uphill BC who also won one silver and three bronze (men) while producing a bronze medallist in the women's competition.
NP Gunathilaka, who was inadvertently reported as having lost the light heavyweight class (75-80kg) final, in fact scored a spectacular knockout with a body blow in round one against Navy's SMTDB Samarasekera.
Former Trinity College, Kandy pugilist Niral Sanjika Kaluhendiwala was another impressive winner for Uphill BC winning the light middle weight (under 71kg) bout by a split decision against a tough Policeman R Paventhiran. (AO)