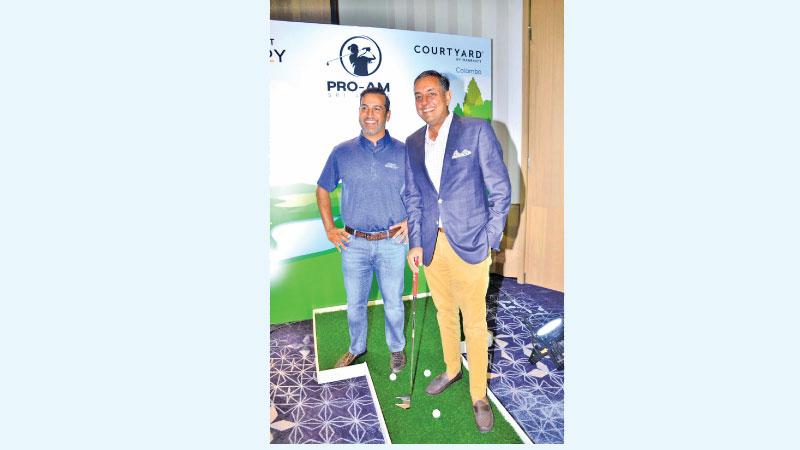 Shiv Kapur, an Arjuna Award winner and ace golfer and a two-time European Challenge Tour champion and Marriott Ambassador who was the marquee player at the Pro-Am Golf Tournament visited Sri Lanka to engage with the next generation of golfing pros.
His visit also coincided with Marriott Bonvoy, Marriott International's award winning travel program with Courtyard by Marriott Colombo to host the Sri Lanka Open 2023 Pro-Am Golf championship.
Gaurav Singh, Market Vice president for South and East India, Sri Lanka and Bangladesh of Marriott International said that it was a fitting honour to have Shiv Kapur. "Along with Shiv, we aim to create exclusive experiences and unforgettable memories for our Marriott Bonvoy members," said Singh, an avid golfer himself.
"Visiting Sri Lanka for the Sri Lanka Open 2023 and having Courtyard by Marriott Colombo as the title sponsor for the Pro-Am, is a great way to promote golf in Sri Lanka and an excellent avenue to boost tourism for the country."
Courtyard by Marriott Colombo, the newest city hotel in the heart of Colombo serves as a city stopover for leisure and sports tourists and is part of the world's best loyalty program, Marriott Bonvoy, which has over 160 million members worldwide.