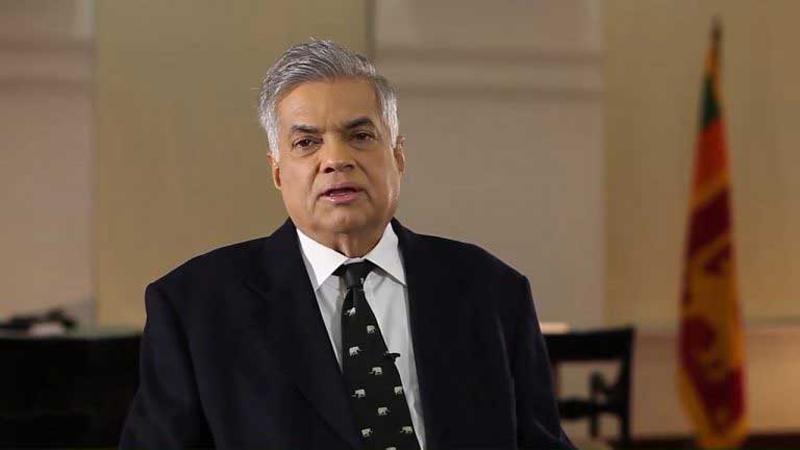 A tough new approach will be taken soon to prevent money-laundering and terrorist financing in Sri Lanka, President Ranil Wickremesinghe said yesterday.
He was addressing the legal fraternity at the 2023/2024 National Law Conference at the Grand Hotel, Nuwara Eliya. President Wickremesinghe said that such action is directly related to the Ease of Doing Business Index and Foreign Direct Investment (FDI).
"If we fail to do that, we could be blacklisted as a country with strategic deficiencies which in turn could affect our development prospects," the President said.
The President said that even though all political parties in Parliament are united on major issues, none of them currently has a 50 percent voter base. He emphasised the need for unity among the parties, not solely for the purpose of elections, but to steer the country towards recovery from the ongoing economic crisis.
The President also highlighted the loss of faith in elections and politics among the majority of the population, including the youth.
President Wickremesinghe said that while the re-establishment of law and order, and political and economic stability, is crucial, it does not imply that Sri Lanka has completely overcome the crisis. He emphasised the necessity of making significant commitments in the future to ensure the success of the entire process.
Reflecting on the economic challenges faced by the country ten months ago, the President said that it was an unprecedented situation. He said the efforts were made by himself and his team to alleviate the crisis during that time.
"This is the first time that the National Law Conference focuses on the process of economic restructuring and development.
Selecting Nuwara Eliya as our venue is fitting. It was here that Governor Edward Barnes resided. He played a significant role in promoting coffee cultivation and laying the foundation for our plantation economy.
"It has been 10-11 months since our country faced a state of failure. However, we have managed to establish law and order, political stability, and economic stability in our nation. We are aware that this stability is only temporary, and we still have a long road ahead to overcome the challenges we face. Just ten months ago, our entire economy was severely tested, a situation unprecedented in our country's history. "Although our focus in the past 10 months has been on restoring law and order, political stability, and economic stability, it does not imply that we have completely overcome the economic crisis. "Regrettably, the majority of our people have lost faith in elections and politics. Whether it is the Parliament, the judiciary, the media, private sector trade unions, or professionals, a vast number of citizens lack trust in the entire system that governs our nation."