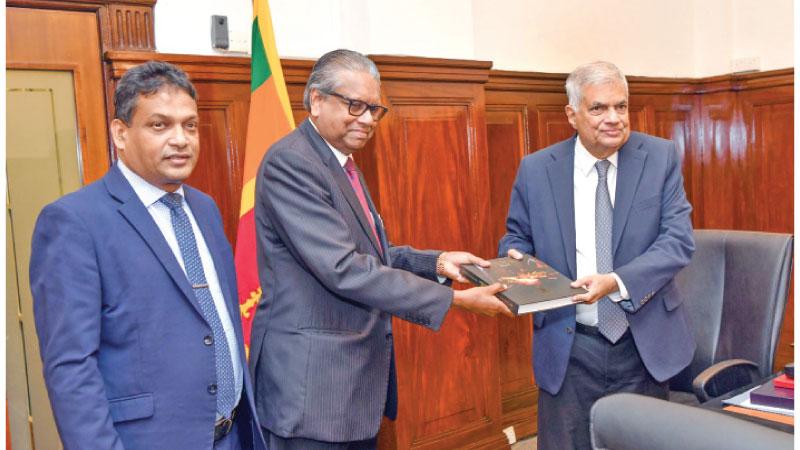 Chairman of the National Savings Bank, Dr. Harsha Cabral, presented the bank's annual report for the year 2022 to Minister of Financial Economic Stabilisation and National Policy, President Ranil Wickramasinghe at the Presidential Secretariat last week.
The report, titled "Strengthening Our Strength," provides an integrated overview of the bank's performance within the economic framework and its engagements with the social and environmental sectors.
The comprehensive report offers an in-depth analysis of the National Savings Bank, encompassing its financial performance, strategic initiatives, corporate governance practices, and risk management strategies for the period ending on December 31, 2022.
NSB General Manager and CEO Ajith Peiris was also present.