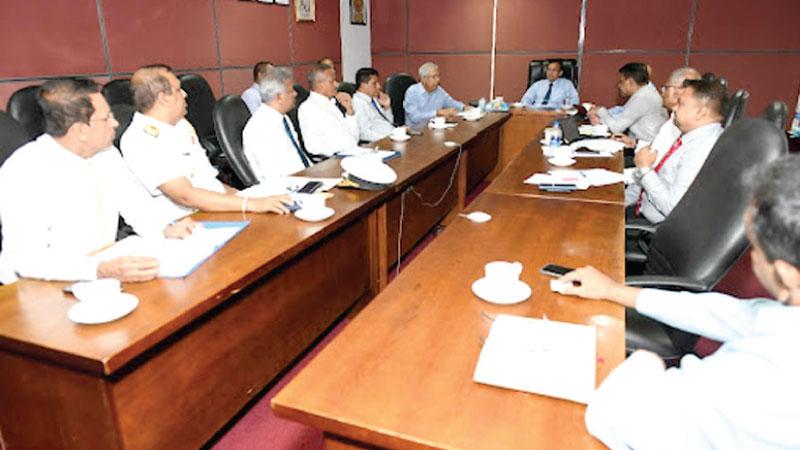 The EDB (Export Development Board) Boat and Ship Building Advisory Committee which met recently emphasised the importance of developing a strategy for the nautical tourism industry in Sri Lanka as the country has a massive potential for nautical tourism considering the high marine diversity and the strategic location of the country.
It was held under the Chairmanship of Gamini B. Herath.
The Advisory Committee members said, "Foreign yachts could anchor in Sri Lankan waters spend few days in the country, as we have attractive onshore activities such as whale/dolphin watching, scuba diving, leisure fishing, snorkelling, windsurfing, kite surfing together with many more activities around the country throughout the year.
"Therefore, the development of the nautical tourism would provide the opportunities to showcase the capabilities of local boat builders and would allow country to earn foreign exchange earnings, which is the need of the hour," they said.
The other major points discussed at the meeting were the development of marina infrastructure, reforming the National Export Strategy (NES), organising the Sri Lanka Boat show in October, the implementation of the activities recommended under the EDB action Plan. Organising the Sri Lanka Boat Show - which commenced in 2008 and held once in two years - is one of the main activities which promote the industry.
It provides a forum for the industry to display and promote their products to potential clients whilst creating investment opportunities in boat and ship building, training, marine infrastructure and marine tourism.
The committee emphasised the significance of developing infrastructure facilities for the boat building industry which is one of the pre requisites for the development and promotion of the sector and reviewed the progress of the ongoing projects of establishing breakwater at Kapparathota and establishing launching pads at Beruwela, Negombo and Welipatanwila. The progress of the implementation of regulatory framework developed by the EDB in association with the stakeholders and the initiatives to speed up the implementation process were also discussed by the Committee.
EDB Chairman Dr. Kingsley Bernard said that private and public sector involvement in Advisory Committees is expected to provide an environment to formulate mutually acceptable proposals, thereby enabling their efficient implementation.