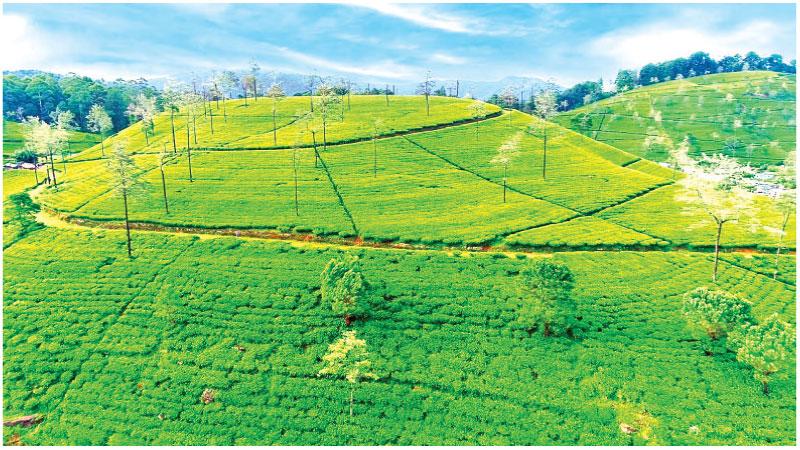 Agalawatte Plantations PLC (APL) has reported impressive revenue and profit growth in the first quarter of 2023, consolidating on the remarkable turnaround achieved subsequent to the acquisition of a majority stake in the Company by the Damro Group.
Revenue grew by 49.7% to Rs 1.489 billion for the three months ending March 31, 2023, with revenue from tea doubling to Rs 796.2 million over the first quarter of 2022, and revenue from oil palm up 57.5% to Rs 305.1 million. Rubber contributed Rs 216.9 million to the Company's top line in the quarter reviewed.
Stable tea prices and an increased oil palm crop enabled APL to post pre-tax profit of Rs 417.2 million for the three months, reflecting growth of 44.6%. Total assets grew by 21.2% from the end of 2022 to Rs 6.448 billion as at March 31, 2023, and the company's net assets value per share improved by 23.5% to Rs 26.09.
Managing Director and CEO of Agalawatte Plantations, Nalaka Gunathilake described the growth achieved in the first quarter of 2023 as extremely encouraging in the context of the company's achievement of net profit of Rs 1.76 billion for the year ended December 31, 2022, the highest profit in its history.
Once debt-ridden and at risk of liquidation, Agalawatte Plantations became part of the Damro Group in 2017 when the latter acquired the majority stake in the Company and infused Rs 3.2 billion for the payment of unsettled dues and statutory obligations. Timely investments in replanting, factory modernisation, redefining strategic focus and leadership transformed the Company into the strong corporate it is today, Gunathilake said. Good management practices together with agricultural inputs and professional human resources management policies too played a pivotal role in this turnaround.
APL produces around two million kgs of latex annually and the company has facilities to manufacture Latex Crepe, Ribbed Smoked Sheets (RSS) and Centrifuged latex depending on the demand in the market.
The company's tea production is around two million kgs per year and this volume is expected to increase with the availability of chemical fertiliser and agrochemicals in the country. APL also produces more than 11 million kgs of oil palm crop annually, generating substantial returns for the company.