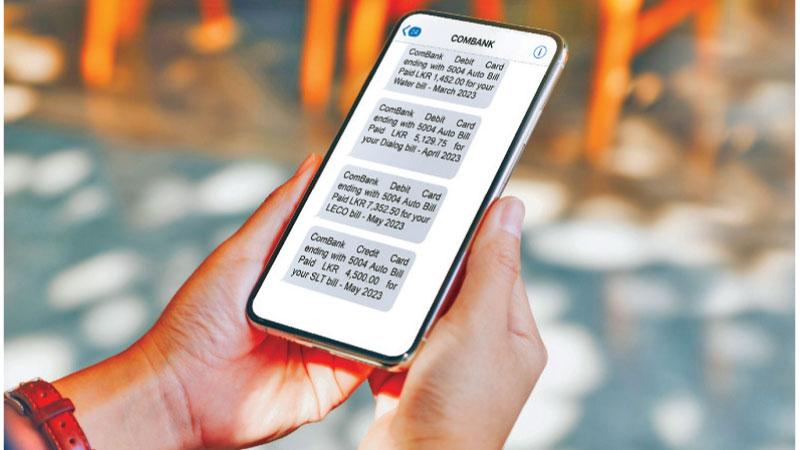 Credit card holders of Commercial Bank of Ceylon can now automate paying their monthly bills of Sri Lanka Telecom (SLT) and Lanka Electricity Company (LECO) and enjoy uninterrupted services, following the inclusion of these two utility companies to the Bank's automatic bill settlement facility.
Prior to the addition of SLT and LECO bills the Bank's credit card customers could automate their payments to four of the most subscribed utility service providers in the country – Dialog, Ceylon Electricity Board (CEB), Mobitel and the National Water Supply and Drainage Board (NWSDB).
The addition of SLT and LECO to the automatic bill settlement facility further enhances the versatility of the service provided to customers and the convenience offered by Commercial Bank to its cardholders.
The extension of this hassle-free facility to include more service providers enables customers to conveniently manage all their utility payments through a single Commercial Bank Card at any given time and helps them to adopt digital payment habits, a Bank spokesman said. To avail of this hassle-free bill payment facility, ComBank credit card holders have to enter their credit card details via the Bank's website, accept terms and conditions and register a designated card, once, he said.
They can complete this seamless online registration process without having to visit a branch. After successful registration for the service, each utility or any other entity will present the customer's monthly bill amount to the bank and bank will authorise the payment on behalf of thecredit card holder and send the receipt of payment to the customer via e-mail or SMS.