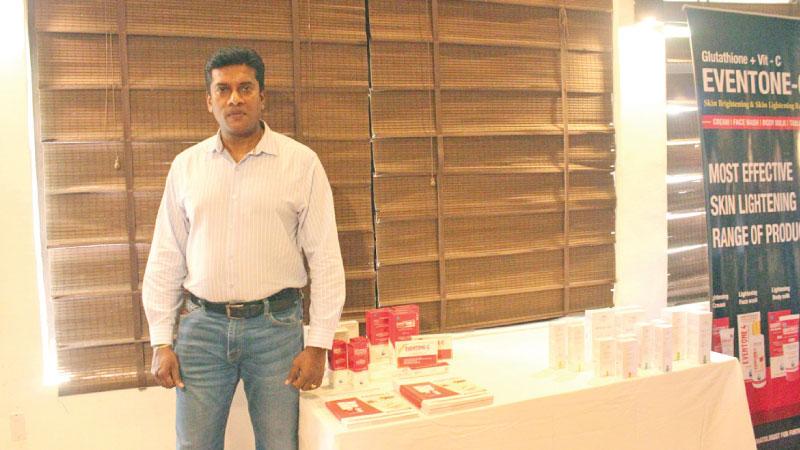 "The cosmetics segment in Sri Lanka is projected to grow by 5.35% for the period 2023-2027, resulting in a market volume of US$ 219 million in 2027," Managing Director, Pharma Health Lanka (Pvt) Ltd, Samitha Danwatta told a gathering of beauty salon therapists at a product launch in Negombo recently.
Danwatta said although there is a sizable consumer demand for beauty and personal care products in Sri Lanka, economic constraints and restrictions on imports are constraining growth. Brand loyalty also plays a significant role.
He said that affordable prices and accessibility were the key influences on sales of beauty and personal care last year. "This year, 83% of sales in the cosmetics segment will be attributable to non-luxury goods and the revenue in the beauty and personal care market by the end of this year."
The market is expected to grow annually by 4.63% and the market's largest segment is expected in personal care products.
Danwatta said that based on research data and analysis, that Baby and Child-Specific Products, Bath and Shower Colour Cosmetics, Deodorants, Depilatories, Fragrances, Hair Care, Men's Grooming, Oral Care, Skin Care, Sun Care, Premium Beauty and Personal Care, Mass Beauty and Personal Care Products are the key categories that are expected to sell during this period.
Consultant Cosmetic Dermatologist of Nawaloka Hospitals, Dr. Lakmali Pathiraja made a presentation on beauty care tips covering the latest beauty therapy. "If a client complains of a bad experience, perhaps caused by a therapist's incapability, it will be a disgrace to the entire industry. Therefore, every individual working in the beauty sector has a responsibility to ensure that they are well trained for their job and best practices are maintained at all times."
A large number of Beauty Care professionals participated.