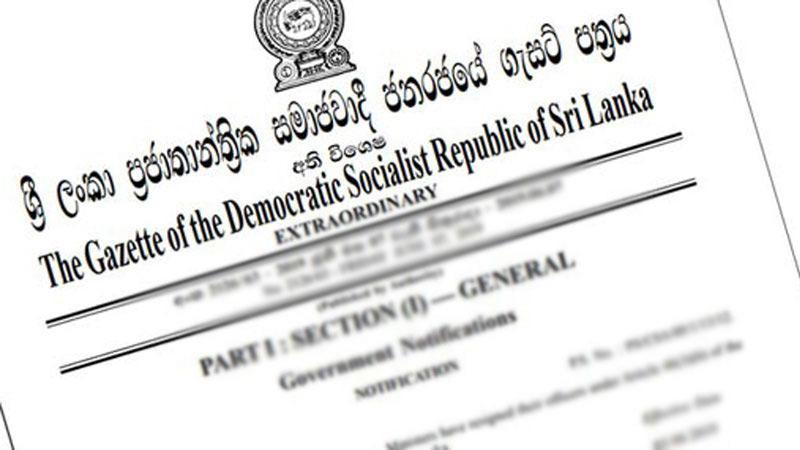 The President in an extra ordinary Gazette notification has brought a number of institution under the Ministry of Finance, Economic Stabilization and National Policies.
These institutions include Sri Lanka Telecom and its Subsidiaries and Allied Institutions, Colombo Lotus Tower Management Company (Pvt.) Limited, North Sea Ltd., Sri Lanka Th‍riposha Co. Ltd., Galoya Plantation (Pvt.) Company, National Salt Limited, Sri Lanka Cement Corporation, Paranthan Chemicals Ltd, BCC (Pvt.) Limited, State Engineering Corporation, Mahinda Rajapaksa National Tele Cinema Park and Lanka General Trading Company Ltd.
The Gazette has been issued by President and Finance Minister Ranil Wickremesinghe with the powers vested in him under paragraph (1) of Article 44 of the Constitution of Sri Lanka, with effect from May 30, 2023.