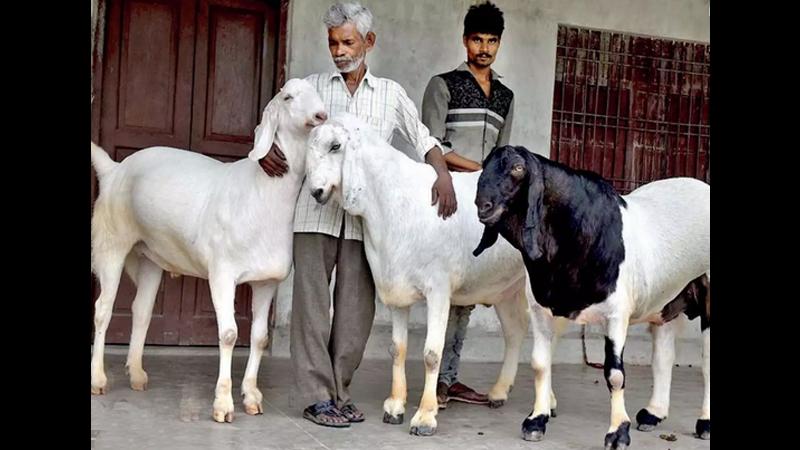 The chairman of the board said that the Agricultural and Agricultural Insurance Board has planned to provide insurance for goats. M. M. B. Mr. Weerasekera mentioned.
The Chairman of the Agriculture and Rural Insurance Board informed the Minister of Agriculture Mahinda Amaraweera yesterday (30) that the Agricultural and Agrarian Insurance Board has started a program of providing new insurance coverage for a number of sectors related to the agricultural sector.
In a discussion held yesterday afternoon with the officials of all institutions belonging to the Ministry of Agriculture, the Minister inquired about the future activities of the Agricultural and Agricultural Insurance Board.
The government has made arrangements to provide insurance for goats under the program of providing 70,000 goats in the next five years.The government has given an amount of 150 million rupees this year for the scheme of providing these goats free of charge.Parallel to this an insurance scheme is to be introduced to insure Goats owned by people.
Generally, the value of a goat is about one lakh rupees and arrangements have been made to provide the opportunity to insure the goats with an annual insurance contribution of 400 rupees to provide maximum compensation in case of theft or sudden death of the goats.
The board has now provided free insurance to the farmers for six types of crops. Accordingly, compensation of one lakh rupees per hectare will be provided free of charge in case of crop damage for paddy, chilli, maize, potato, soya bean and onion at the rate of 40,000 rupees per acre. In addition to this free compensation, a new insurance system has been introduced to increase the amount given per acre by another 60,000 rupees and up to two and a half lakh rupees per hectare.
The chairman also said that it is planned to implement insurance for many more agricultural sectors in this way.