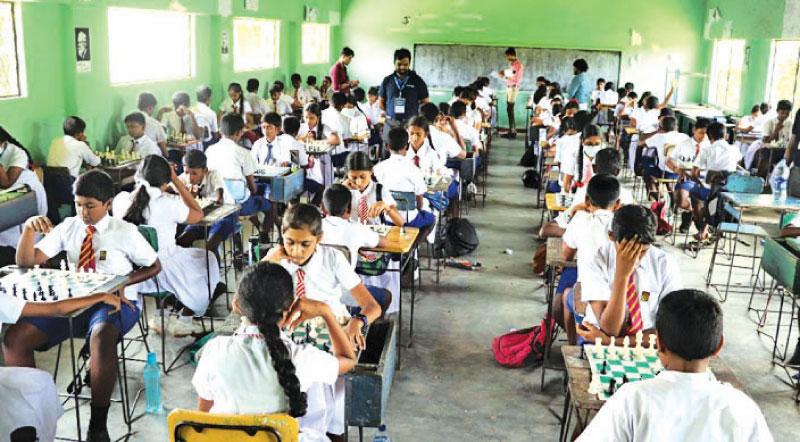 In an unprecedented event over 600 boys and girls contested an inter school chess championship in the district of Vavuniya marking the first occasion that such a large number of players in the region came under one roof.
The event was called the Commercial Bank Vavuniya District Inter-School Chess Championship 2023 that was worked out over the course of two exhilarating days and seven rounds and organised in collaboration with the Zonal Education Office - Vavuniya North and South and supported by the Jaffna District Chess Association affiliated to the Chess Federation of Sri Lanka.
It was held at the Saivapragasa Ladies College and Saivapragasa Primary School in Vavuniya.
The participants competed across different age categories including Under 10, 12, 14 and 16. According to the organisers, individual rewards await the tournament's top performers with trophies and cash prizes set to be presented to the top three winners in each category and certificates to the top ten winners in the categories.
The awards ceremony of the championship is to be held in July creating a momentous occasion to celebrate the achievements of these talented chess players.
The Championship was inaugurated by the Vice Chancellor of the Vavuniya University, Prof. T. Mangaleswaran along with the Zonal Directors of Education - Vavuniya South, Additional Director of Education - Vavuniya North and the president of the Jaffna District Chess Association.