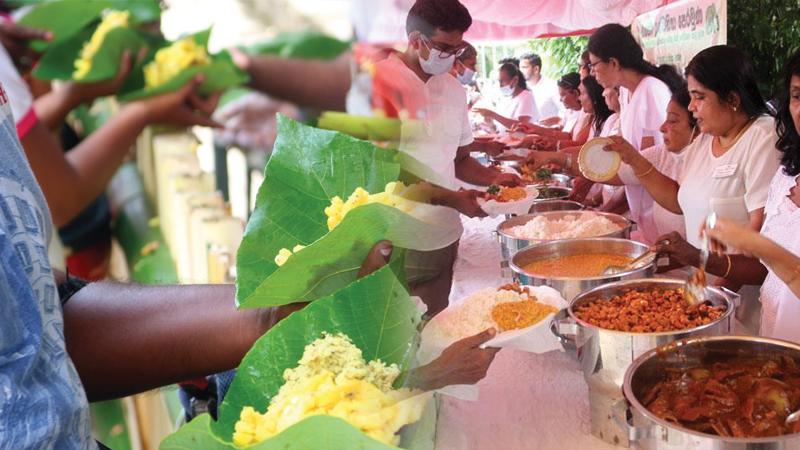 Dansalas serving free food and drinks to devotees and sightseers during the forthcoming Poson festival should be registered with the PHIs of the MOH office. Poson Poya falls on June 3.
Secretary to the PHIs' Union S.I. Bopitiya told the Sunday Observer that around 2,400 PHIs would be deployed to ensure that devotees and sightseers are served with clean, healthy food and drinks at the dansalas. He said about 7,800 dansalas were registered countrywide during the last Vesak season to offer food and drinks.
Bopitiya said that 867 dansalas had served food unfit for human consumption during the last Vesak season and the organisers had been warned to provide healthy food and drinks since 156 persons had to be hospitalised due to food poisoning.
Dansal organisers who are registered with the PHIs for the Poson festival would be instructed on how to manage dansalas. They should follow health guidelines, he said.