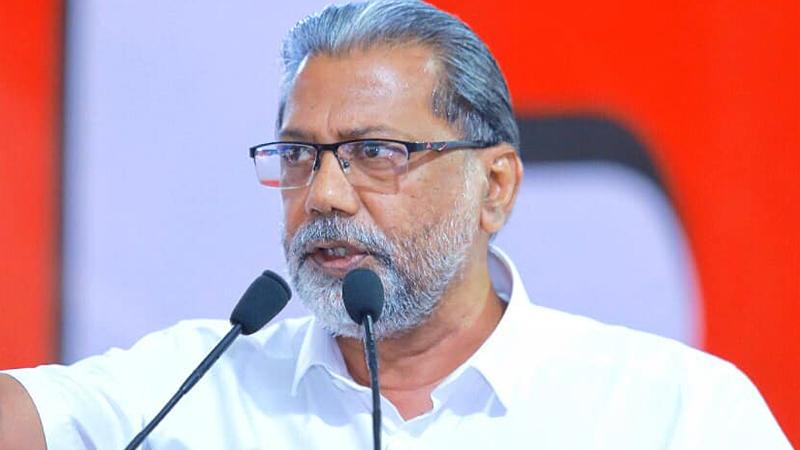 The Ministry of Buddhasasana, Religious, and Cultural Affairs is taking steps to establish a legal framework that fosters respect for all religions and discourages orations that are hurtful and offensive to other religions, Buddhasasana, Religious, and Cultural Affairs Minister Vidura Wickramanayaka told the Sunday Observer yesterday.
The Ministry is drafting a Bill similar to that of the Viharagam and Dewalagam Ordinance to formalise the ownership of the Christian, Hindu, and Muslim religious places of worship across the country. Minister Wickramanayaka said registering religious institutions under the Ministry was necessary for reference as many places of worship are not registered with the Ministry. Therefore, the Ministry does not have a directory, he said.
New laws are necessary because there are many issues associated with the conduct of such institutions, said Minister Wickramanayaka.
"We are drafting new laws to foster respect for all religions. I will present a draft Bill on maintaining peace and promoting peaceful religious coexistence to the Cabinet in about two or three weeks," he said.
We asked the Minister if the recent controversial video of Pastor Jerome Fernando prompted his decision to introduce new rules of laws to preserve religious peace. The Minister said Pastor Jerome's sermon did not prompt their action.
"The Ministry has encountered many issues like this earlier as well," he said.
Ministry Secretary Somaratne Vidanapathirana said the Bill would require proprietors and administrators of all religious institutions to register their temples, mosques, Kovils, churches, and other places of worship.
He said that the Ministry had registered Buddhist temples and Catholic churches in the country.
The decision to register religious institutions arises from the need to address the growing number of such establishments, with reports indicating that some may be involved in covert agendas or aligning themselves with political ideologies.
According to Vidanapathirana, monitoring the behaviour of religious institutions by law can be complex and sensitive.
"Nevertheless," he said. "We have to ensure that no one violates the Constitution under the pretext of religious tenets they teach and that all religious organisations operate within the confines of the law, refraining from any illegal activities."
The recent incident involving Pastor Fernando, who denigrated Buddhism, Hinduism, and Islam, has prompted the Ministry to consider introducing well-defined laws to prevent such situations, said Vidanapathirana. "Pastor Jerome has insulted all other religions while his church is not even a registered religious establishment in the country. He caused unrest in the country with his derogatory utterances belittling Buddhism, Hinduism, Islam, and the Catholic Church."
Vidanapathirana has complained to the Inspector General of Police, expressing his concern that the Pastor intentionally made this speech to cause significant unrest in the country.