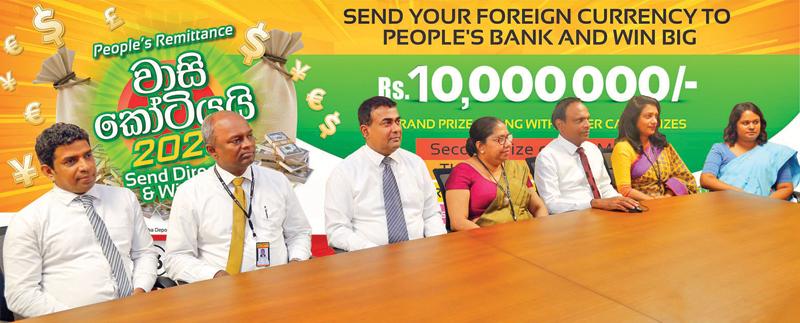 People's Bank's 'People's Remittance Vaasi Kotiyai 2023' draw to select the Rs. 1 million winners for January, February, March and April took place at the People's Bank, Overseas Customer Services premises Colombo 10 recently.
The weekly winners for the period January 1 to May 13, 2023, were also picked at the event, and will receive Rs. 100,000 each.
People's Bank launched the 'Vaasi Kotiyai 2023' draw to encourage and appreciate Sri Lankan migrant workers who work tirelessly to strengthen the economy and build a better life for themselves and their families.