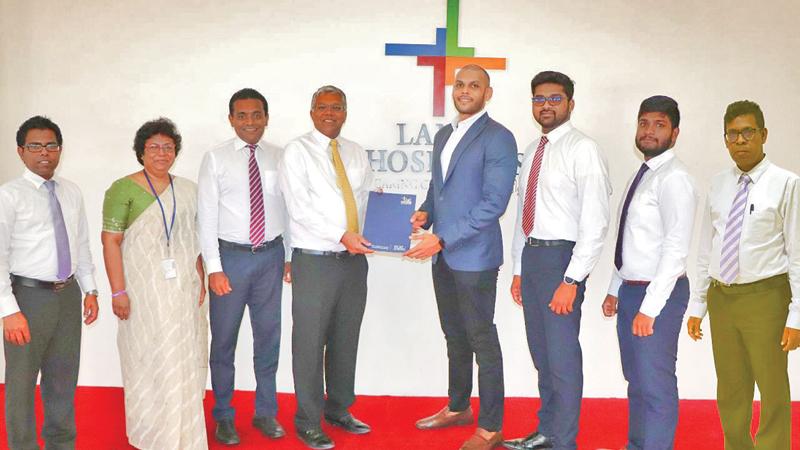 Lanka Hospitals Diagnostics (LHD) entered into a partnership with the 'Buy Now Pay Later' (BNPL) App, Koko recently. LHD is the first laboratory service to partner with Koko whereby LHD clients are offered the convenience of making payments in three interest-free instalments.
Koko, launched in 2020, is a venture by e-commerce company Daraz. The service quickly gained popularity post-Covid-19 due to the convenience it offered to users to pay in three equal instalments within 60 days at 0% interest.
Koko's focus on catering to credit and debit cardholders has resulted in growth within a short span of time, with the App counting over 500,000 users and over 2,000 merchants across the island at present.
Head of Laboratories of LHD, Dr. Geethani Galagoda said, "LHD focuses on cutting-edge technological advancements and gears its innovations to keep abreast with international medical laboratory standards. We believe that every Sri Lankan deserves to be treated through insights gathered from an accurate medical laboratory report. LHD's partnership with Koko signifies the commitment to make quality healthcare affordable to all Sri Lankans."
She stressed the importance of prioritising healthcare spending over other forms of expenses, as negligence in primary screening laboratory tests can exacerbate to greater health complications that will demand a greater amount of spending which will severely compromise the quality of living.
Koko aims to bring financial freedom and convenience to its customers, while enabling growth for brands, retailers and businesses.
Head of Commercial, Daraz Financial Services, Naheed Zainudeen, "Koko is, first and foremost, committed to bettering the lives of all Sri Lankans, whether it be financial freedom or in this instance, affordable access to lifesaving services. Our partnership with LHD is a testament to that mission. We are excited to collaborate with a pioneer in medical laboratory services and offer our users the convenience of easy instalment plans for important diagnostic services with just a simple sign-up for access to instant credit limits and interest free instalments, even with a debit card."