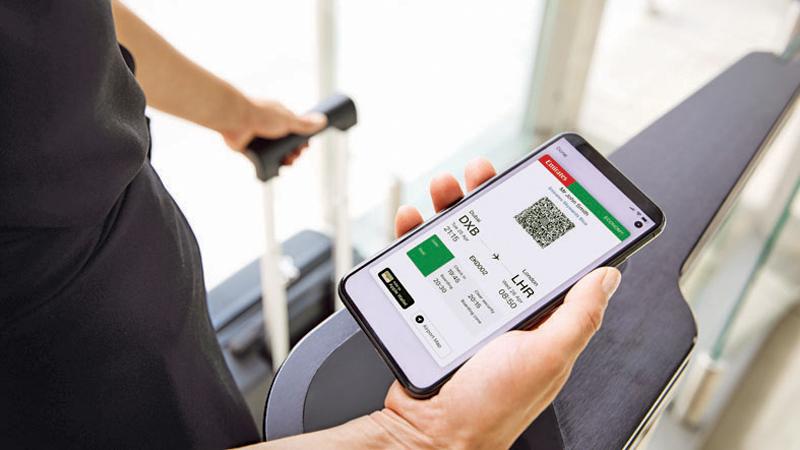 Taking a step forward in its drive to offer customers the convenience and assurance of digitally enabled travel journeys, Emirates will require most passengers departing Dubai to use a mobile boarding pass instead of a printed paper version.
This initiative will significantly reduce paper waste while simultaneously offering a convenient and speedy digitised check in experience for passengers departing Dubai. It reduces the risk of lost or misplaced boarding passes, giving passengers peace of mind when travelling.
The mobile boarding pass can be used throughout the travel journey – in Dubai Duty Free, at security and for boarding, by showing the boarding pass on the phone. Emirates agents and airport staff will scan the QR code on the mobile boarding pass as passengers move through the airport and onto the aircraft.
Some passengers may still require a physical boarding pass to be printed – for instance when travelling with infants, unaccompanied minors, passengers requiring special assistance, passengers with onwards flights on other airlines, and all passengers travelling on flights to the US.
The option to print a boarding pass is available by request to Emirates agents at check-in counters, if passengers do not have a mobile device, or if they are unable to access the information on their devices for reasons such as: running out of battery power, a system breakdown or glitch, message delivery delay, or inability to access WIFI, network or a data package.
Registered passengers can now enjoy a seamless travel experience at Dubai International Airport, where they will be able to use the biometric machines or smart gates to go through various airport stations.