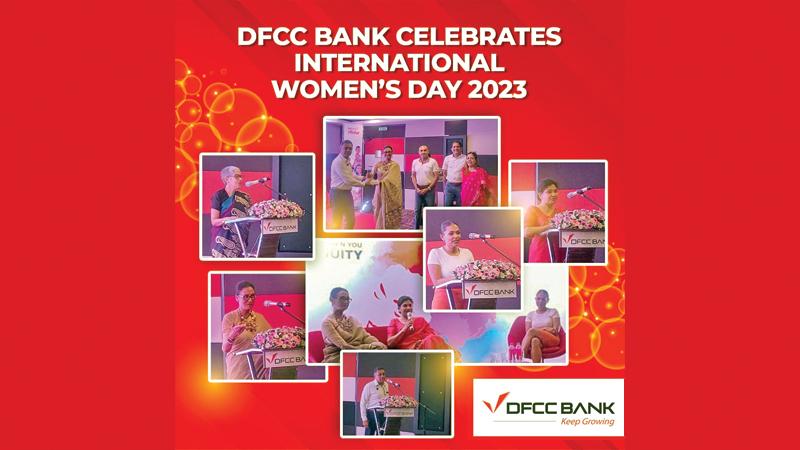 DFCC Bank held a week-long campaign recently to felicitate its women and highlight their contributions towards the Bank's success.
The campaign aimed to raise awareness about issues inhibiting gender parity and emphasised the Bank's commitment to diversity, equity, and inclusion. The highlight of the campaign was a female-led forum featuring three prominent women speakers – Director General of the Board of Investment of Sri Lanka Renuka Weerakone, seasoned banker and former Chairperson of the Sri Lanka Tourism Development Authority, Kimarli Fernando and, Entrepreneur and Founder of Butter Boutique, Rukshi Nethicumara – who shared their experiences and insights on the importance of gender diversity in the workplace.
The forum also recognised several women employees from the branch network who volunteered to mentor and inspire junior female employees to achieve their career goals.
DFCC Bank's formal Sustainability Strategy emphasises continued improvement in female representation in employment and leadership roles. The Bank's policies, processes, and procedures are regularly reviewed and revised to ensure alignment with its sustainability goals. DFCC Bank is an equal-opportunity employer, and all aspects of an employee's journey, from recruitment to retirement, are transparent and equitably implemented. The Bank remains committed to promoting diversity, equity, and inclusion in the workplace and empowering women at every level of the organisation and the economy.