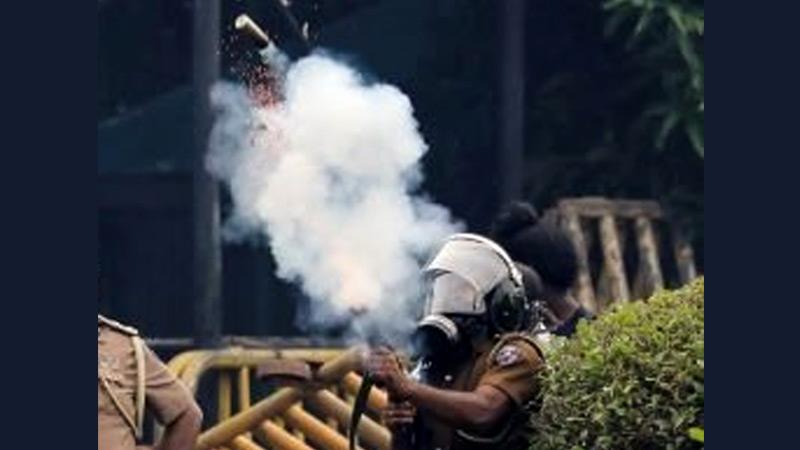 The Police fired tear gas to disperse a protest march of Peradeniya University students today (23 May)
It is stated that the Peradeniya University Students Union started this protest march and was planning to carry the protest march towards the Kandy town. Police has interrupted the protest march by dispersing the crowd with tear gas.
The protest march has started near Faculty of Dentistry at Peradeniya.