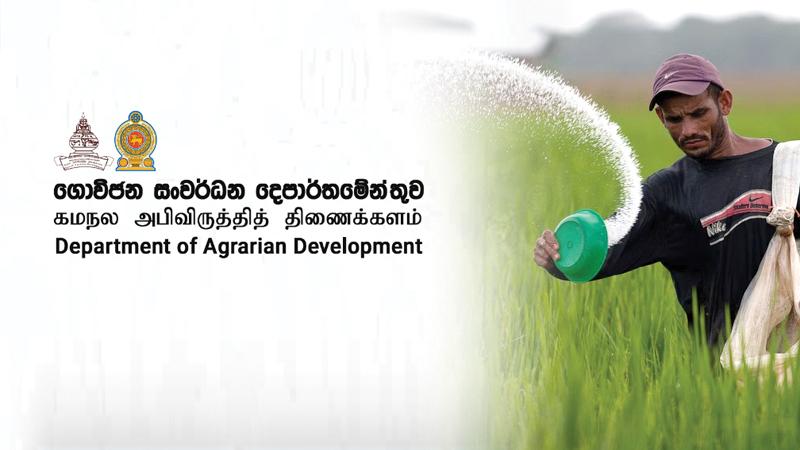 The issuing fertilizer subsidy vouchers will be commence today (22) for the purchase of fertilizer to 650,000 farmers who cultivate paddy in the Yala season.
Mahinda Amaraweera, the Minister of Agriculture, states that Government will take steps to provide the financial allocations for the purchasing fertilizer upon the approval of the HE the President Ranil Wickremesinghe.
Accordingly, arrangements have been made to provide a subsidy of Rs.20,000 per hectare and 40,000 rupees for two hectares for the paddy cultivation in 2023 Yala Season.
The amount allocated by the government for fertilizer subsidy is Rs.10 billion. It has been decided to provide this financial subsidy in the form of a voucher to every farmer.
The Minister of Agriculture Mahinda Amaraweera said that the Agrarian Development Department will issue these vouchers to 650,000 farmers who are cultivating paddy this Yala season, and the farmers can only buy chemical fertilizers or organic fertilizers with these vouchers.
Also, according to the wishes of the farmers, the chemical or organic fertilizers supplied by the two government fertilizer companies have been given the opportunity to buy from all the Agrarian Service Centers in countrywide as well as by the private sector.
The symbolic release of these fertilizer subsidy vouchers will be held tomorrow (22) at 12.30 pm to 25 farmers by Minister Mahinda Amaraweera at the Agriculture Ministry Auditorium.