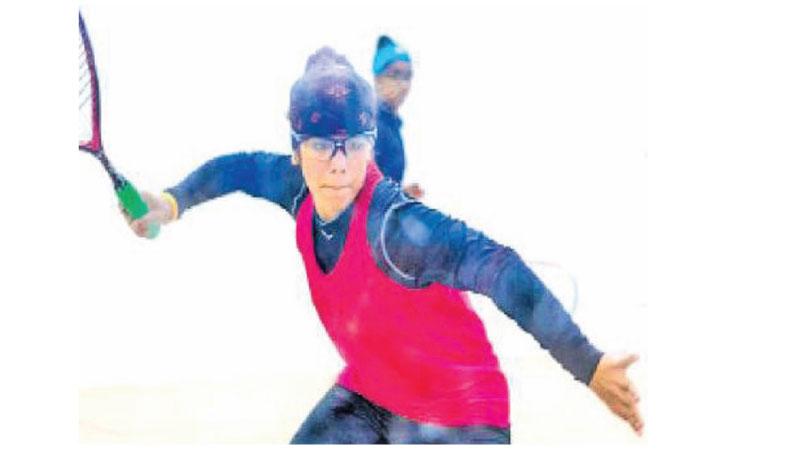 Sri Lanka's top woman squash player Fathoum Issadeen suffered what may be called a temporary setback while taking part in the Professional Squash Association (PSA) tournament at the SSC courts yesterday.
This PSA tournament has attracted many foreign players as well and her future target is to be among the top hundred in world ranking. Presently she is ranked 150 which she considers "not too impressive" going by her standards.
Her ambition of progressing was hampered a bit with her losing in the semi-final to a Malaysian girl in a five setter. The fifth set went to a full distance and very closely fought out with Fathoum losing 9-11.
She then had to play in the game for the third and fourth places and fortunately won this game to finish in the third spot in the PSA tournament.
Fathoum is relying to pursue her future on her own as she does not get any support from the governing body for squash in Sri Lanka. She hardly gets any support from the government which is only about two per cent.
Fathoum trains at the Cinnamon Lakeside under Rizwan Mohammed who has been her coach for a long time now and her opponents from the lot are lying on top of the rankings.
"I spend my free time in crafting which I love very much. Also I love to spend my time with family members but some of my brothers are now living overseas. However, there is one still here to spend my time with," said Fathoum.
"My advice to young squash players is to have a goal, have patience though they may face lots of obstacles in the process of reaching their goals. Also my solid advice is never give up midway and keep going until you reach the top," she added.