Zahira College's rugby captain Mohamed Aadil will have an uphill task ahead of him when the inter school league season gets underway next month.
His team has so much to prove this season after a good showing at the recent CR and FC centenary Sevens and it can be assured that Aadil will be leading from the front.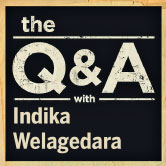 He has a tremendous passion when it comes to the sport of rugby that keeps him raising the bar at every given turn.
"I want to achieve something great through rugby that will benefit me in life," Aadil told the Sunday Observer in an interview.
His philosophy will not be hard to reach as old boys of Zahira College contend Aadil is a player with a head above his shoulders, hardworking and dedicated.
Excerpts of the interview:
Q: Describe yourself in one word?
Composed
Q: Any words or phrases you overuse?
Stay positive and work hard
Q: What is your most marked characteristic?
Being loyal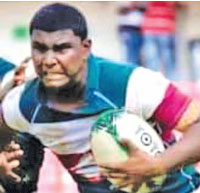 Q: If you could edit your past, what would you change?
Temporarily quitting rugby for one year (under -10)
Q: What is the most important thing in your life?
To achieve something great through rugby which will benefit me in life
Q: Are you fashionable?
Yes of course
Q: Who has influenced you the most?
My dad
Q: If you had access to a time machine what would you change?
It depends on the situation
Q: What motivates you in your life?
My dreams and goals which I need to achieve
Q: If you could choose any career right now, what would it be?
Professional rugby player
Q: What forms of music do you listen to?
I listen to all kinds of music
Q: What's the best thing you would like to hear from someone?
The appreciation after a good match
Q: What made you choose sports?
When I was young, the seniors who played rugby made me fall in love with the game
Q: So far what was your most unforgettable sporting incident?
Losing the final of the knock-out tournament against DS Senanayake College in 2022
Q: What's your best school sporting achievement?
Winning the Plate championship in 2017 after 32 years
Q: What is your idea of happiness?
To me, happiness is about finding fulfillment in the things that matter most to me. Of course, playing rugby is a big part of my life that brings me a lot of joy.
There are other things that make me happy as well. Spending time with loved ones, traveling and learning new things are all important to me
Q: What is the trait you most deplore in others?
As a rugby player, I value teamwork and respect for others and I deplore any behavior that goes against those values.
Specifically I have little or no tolerance for arrogance and selfishness as these traits can disrupt team dynamics and lead to poor performance on the field
Q: What has been your biggest disappointment?
Not winning a Cup championship for school
Q: Most important lesson life has taught you?
A winning mindset without hard work is nothing