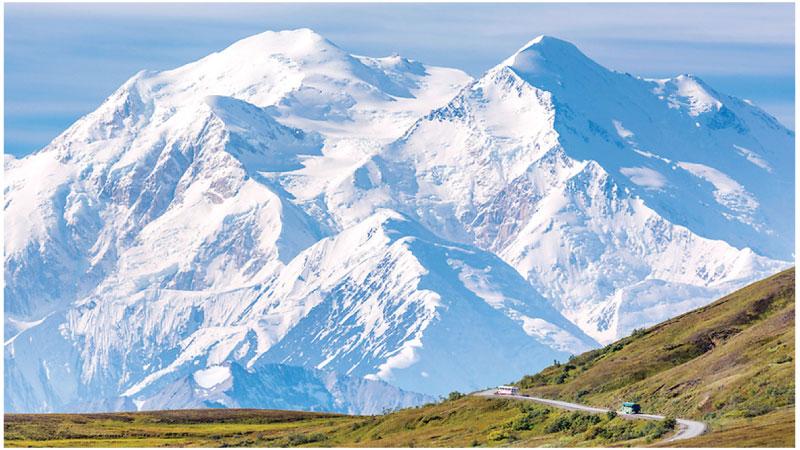 Sri Lanka's unsung champion of Mount Everest will leave for North America next week to scale the highest peak in the region that will add to what he contends to be his boyhood dream list.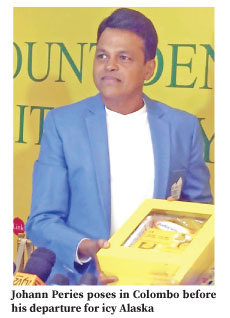 This time, Johann Peries will not have his adventurous partner Jayanthi Kuru-Utumpala, the ex-journalist who became the first Sri Lankan to stand atop the world's highest mountain in 2018 after a six-week climb braving freezing conditions and even possible death.
But Johann will not be deterred by any discouraging factor when he flies out of Sri Lanka on May 25 on a plane for Anchorage in Alaska heading for Mount Denali, a mountain 20,301 ft. tall compared to Mount Everest which is 29,035 ft. high.
"Every single mountain has its own challenges", said Johann who will be flown in a light aircraft from Anchorage and dropped amid snowcapped mountains from where he will start a three-week ascend to the top of Mount Denali.
"This climb can be as dangerous (as Everest) or even more dangerous and that's what makes it a climb to the top."
Asked what he would do after he reaches the top of Mount Denali, the modest Johann said: "I'll pull out the Sri Lanka flag from by bag and hold it high."
Johann is living his boyhood dream to climb the world's seven highest peaks after receiving a baptism in mountaineering with his father as a 16-year old student of St. Joseph's College, Colombo 10 when he scaled the mountain ranges of Knuckles in central Matale and camped in the wilderness for six nights.
One companion that Johann will cling on to during the monumental climb will be the herbal and healthcare drink called Samahan for which he is its brand ambassador besides feeding himself on what he calls dry-packs that he will heat up and consume.
The media will not be around to record Johann with his arms stretched wide open on the highest peak in icy cold Alaska with unpredictable weather, but Sri Lanka's most adventurous male climber will have no qualms about his sworn conviction.
"My one desire is to take the Sri Lanka flag to all corners of the world," he said having also conquered Africa's highest Mount Kilimanjaro.
Unlike Mount Everest, Johann will not have any porters to haul his equipment or rations and could find himself like an Alaskan Shepherd pulling his own sleigh.