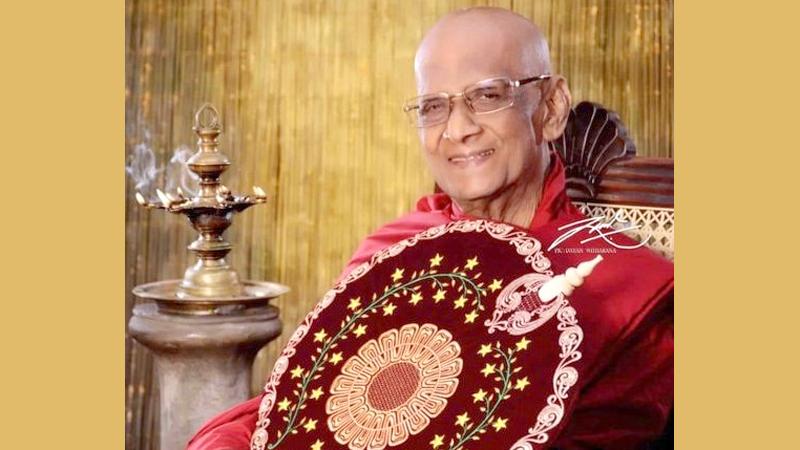 The final rites of the Chief Prelate of the Amarapura Maha Nikaya Agga Maha Panditha, Most Ven. Dodampahala Chandrasiri Mahanayake Thera (84) will take place today at 3 pm at Independence Square, Colombo, with full State Honours, Commissioner General of Buddhist Affairs Sunanda Kariyapperuma said.
The remains of the Mahanayake Thera lie at the Gothama Thapowanaya at Kalapaluwawa in Rajagiriya and the cortege will leave the temple at 1 p.m. today.
The Mahanayake Thera of the Amarapura Nikaya, the Most Ven. Dodampahala Chandrasiri Thera passed away on Tuesday. The Mahanayaka Thera was born on December 20, 1939, at Dodampahala in the Southern Province.