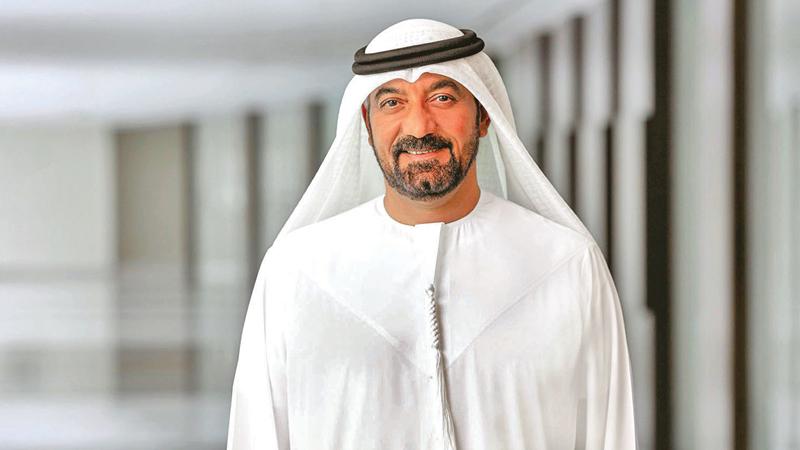 DUBAI, UAE - The Emirates Group has released its 2022-23 Annual Report, reporting its most profitable year ever on the back of strong demand across its businesses.
Emirates achieved new record profits, a complete turnaround from its loss position last year.
Both Emirates and dnata (a member of the Emirates Group) recorded significant revenue increases in 2022-23 as the Group expanded its air transport and travel-related operations following the removal of nearly all pandemic-related restrictions around the world.
For the financial year ended March 31, 2023, the Emirates Group posted a profit of AED 10.9 billion (US$ 3.0 billion) compared with an AED 3.8 billion (US$ 1.0 billion) loss for last year. The Group's revenue was AED 119.8 billion (US$ 32.6 billion), an increase of 81% over last year's results. The Group's cash balance was AED 42.5 billion (US$ 11.6 billion), the highest ever reported, up 65% from last year mainly due to strong demand across its core business divisions and markets.  
Emirates' total passenger and cargo capacity increased by 32% to 48.2 billion ATKMs in 2022-23, as the airline continued to reinstate passenger services across its network in line with the lifting of pandemic-related flight and travel restrictions. 
Emirates received two new 777 freighter aircraft during the financial year. It also phased out 4 older aircraft comprising of 2 A380, 1 Boeing 777-300ERs and 1 Freighter. Its total fleet count at the end of March was 260 units, with a youthful average fleet age of 9.1 years. 
Emirates' order book stands at 200 aircraft, including five Boeing 777-300ER freighter orders announced during 2022-23. The airline's long-standing strategy of operating modern and efficient aircraft remains unchanged, a commitment which underpins its Fly Better brand promise as a young fleet is better for the environment, better for operations, and better for customers.
With significantly enhanced capacity deployment across most markets, Emirates' total revenue for the financial year increased 81% to AED 107.4 billion (US$ 29.3 billion). Currency fluctuations in some of the airline's major markets, notably the Euro, Pound Sterling, and devaluation of the Pakistani Rupee, significantly impacted the airline's profitability negatively by AED 4.5 billion (US$ 1.2 billion).
Total operating costs increased by 57% from last financial year. Cost of ownership (depreciation and amortisation) and fuel cost were the two biggest cost components for the airline in 2022-23, followed by employee cost.
Fuel accounted for 36% of operating costs compared to 23% in 2021-22. The airline's fuel bill increased by 143% to AED 33.7 billion (US$ 9.2 billion) compared to the previous year, due to a higher uplift of 49% in line with capacity expansion and a higher average fuel price which was up by 48%.
With the removal of pandemic-related travel restrictions globally, the airline substantially improved its financial results and reported a record profit of AED 10.6 billion (US$ 2.9 billion) after last year's AED 3.9 billion (US$ 1.1 billion) loss, and an exceptional profit margin of 9.9%, reflecting the best performance in the airline's history.
Emirates SkyCargo delivered a solid performance, contributing 16% of the airline's revenue despite a reduction in available capacity as aircraft that were temporarily converted into "mini freighters" during the pandemic returned to full passenger service.
Emirates SkyCargo maintained its edge in the global airfreight industry by focusing its customers, bringing innovative solutions to the market, and leveraging its fleet and network capabilities. During the year, the cargo division signed commercial MoUs with United Airlines and Air Canada to expand its network reach and capacity for customers; introduced a new digital channel, WebCargo, for customers to directly access and book its flights for their cargo shipments; and launched Emirates Delivers UK, expanding its e-commerce shipping solution to UAE customers. 
With steady air freight demand throughout the year, Emirates' cargo division reported a solid revenue of AED 17.2 billion (US$ 4.7 billion). This was a 21% decline over last year's exceptional performance caused by the pandemic.
Freight yield per Freight Tonne Kilometre (FTKM) increased by 3% despite more cargo capacity returned to the global market, but generally remained at high levels compared to the pandemic marketplace due to steady and strong demand.
Tonnage carried declined by 14% to reach 1.8 million tonnes, due to the reduction in available freighter capacity for the entire year with the reinstatement of more passenger services. At the end of 2022-23, Emirates' SkyCargo's total freighter fleet stood at 11 Boeing 777Fs.
Emirates' hotels portfolio revenue over last year increased by 12% to AED 675 million (US$ 184 million).   
Emirates successfully repaid AED 3.0 billion (US$ 817 million) more of the total AED 17.5 billion (US$ 4.8 billion) raised during the Covid-19 crisis. This assurance continues to strengthen the confidence of its financing partners in its business model and allowed Emirates to reprice AED 4.5 billion (US$ 1.2 billion) of debt during this financial year and further raise AED 1.2 billion to finance the acquisition of two new B777 freighter aircraft through an Islamic finance lease at highly effective margins.
In the face of rising interest rates, Emirates adeptly managed its net exposure and effectively mitigated the impact of rate fluctuations on the bottom line. The proactive currency risk management program ensured ongoing financial stability and resilience by employing a range of hedging strategies including forward contracts and natural hedges.
Emirates closed the financial year with an exceptional level of cash assets of AED 37.4 billion (US$ 10.2 billion), 79% higher compared to March 31, 2022.