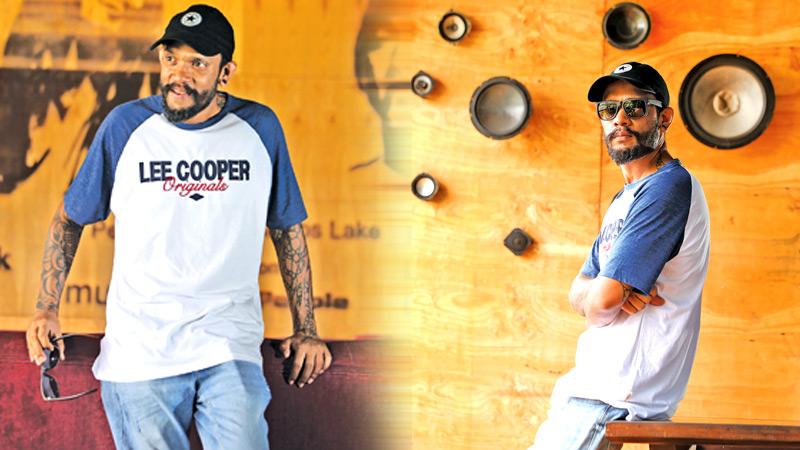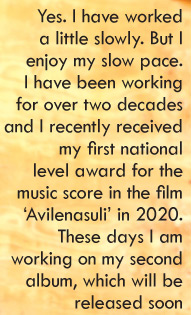 This week, the Youth Observer reaches out to a veteran musician who has remained a hot topic in the music industry for many years, Indrachapa Liyanage.
Born to a family of artists Indrachapa was introduced to music from a very young age. He started his music career with Kasun Kalhara, with their debut album 'Haritha Nimnaya'. Having created an array of beloved music together, the two went their separate ways to produce their own music in 2004.
Since then Indrachapa had a slow, yet steady growth in the Sri Lankan music industry. Having moved on to experimenting with rock music with the goal of creating a Sri Lankan Rock sound, Indrachapa has created sensational music over the years. He made his debut in cinematic music in 2010 and was recently recognized for his music in the movie, 'Avilenasuli' in 2020.
Indrachapa performed two successful concerts filled with devoted fans and music lovers in June 2023, together with other veteran musicians Kasun Kalhara, Nadeeka Guruge, Nadeeka Jayawardene, Supun Perera, Miyuru Sangeeth among others.
In conversation with Indrachapa, this is what we found out:
Q: What/who was your inspiration to get into music?
A: Actually, in my childhood, I was fascinated by Indian classical music. At my home, my father (Hemasiri Liyanage) and elder brother (Saumya Liyanage) used to listen to North and South Indian classicals, so I was exposed to this kind of music and I immensely fell in love with it and was deeply inspired by it. I believe that the atmosphere at home ignited my desire to be a musician and I decided to pursue it.
Q: You were part of two concerts this month, do you think they were a success?
A: Yes indeed. We did several concerts this month and it was successful. And there will be two more gigs to be played this month and I am looking forward to it! As a performer nothing compares to singing in front of a beautiful crowd. It is what keeps me going, so I eagerly wait for the moment.
Q: What is the best thing about being a musician for you?
A: As I told you earlier, playing music for the people is the ultimate desire of a musician/ singer. It helps you to reach the jouissance or the happiness beyond the happiness, the moment you connect with the audience is inexplicable.
It has an intoxicating power with you and the audience and it's beautiful. Music has it other than any form of arts. Also,it's a rare chance given by the music to express yourself. So I enjoy being a musician.
Q:  Why do you continue to do what you do in the music industry?
A: As a songwriter/composer/singer I can express myself through music. It's the tool that I use to express myself, so that is why I continue to do what I do.
Q:  Are you happy about your journey as a musician so far?
A: Yes. I have worked a little slowly. But I enjoy my slow pace. I have been working for over two decades and I recently received my first national level award for the music score in the film 'Avilenasuli' in 2020 at the Signis film festival. These days I am working on my second album, which will be released soon. I am hoping to engage with more work and produce the music my fans like.
Q: What is your view on modern musicians?
A: Well, there are a lot of good musicians now in Sri Lanka. They are talented, most of them see things differently. Which is so essential to create a new sound. Technologically they are way ahead of the previous generation. Materially they are teamed now! I believe we can expect quality music from them.
Q: Tell us about the 'Haritha Nimnaya' concert
A: 'Hariha Nimnaya' is the very first song I recorded and released as a single with Kasun Kalhara, when we debuted together in the 2000s. The song was written by Charith Senadheera, one of our classmates in Ananda College.
At that time (year 2000 or early 2001) we wanted to do something unique in style and wanted to introduce some new vocal techniques and a new sound into the Sinhala music industry.
This song actually represents how we use to see life, love, and society as youngsters at that time. I truly believe that this particular song had reached where we wanted it to be. It grabbed the attention of the mass audience and we could introduce a new shape into the music industry. It's a landmark in Sri Lankan pop music and a turning point in our lives as well.
The most recent concert concluded was called 'Haritha Nimnaya'. The performers were Kasun, Samanalee Fonseka, Supun Perera, Harshana Dissanayake, Miyuru Sangeeth and myself. The band 'Journey' was the accompanying musical partner. It was quite a unique experience for our audience. Singers from two generations performed on one stage.
Q:  Are there any artists, you haven't already collaborated with, that you would like to?
A: I have collaborated with several musicians/singers in my generation like Kasun Kalhara, Nadeeka Guruge, Nadeeka Jayawardene. We have recorded a dozen songs and three four albums together. I recently recorded a few songs with singers like Jaqueline Hettiarachchi, Natasha Rathnayake (she was awarded as the best singer at the Signis awards 2020 for the film 'Avilenasului' in which I did the music score), Upeka Nirmani, Rappers like Manasick, a band called Pop Punk and with few other newcomers as well. And I have worked with super talented good players. I am looking forward to working with any good musicians no matter what generation they are from or what age. Because I have no barriers in my mind. If they are fit to take part in a particular project, that's it.
Q:  What is the one piece of advice you have received about your career that you have tried to live by?
A: The best piece of advice I have gotten is to be honest and follow my passion.
Q:  What are your plans for 2023?
A: My biggest goal for this year is to complete and release my second album. However, I am hoping to learn and grow as a musician this year as well.
Q:  Is there any advice you would like to give your fellow musicians?
A: The best advice I can give is to challenge yourself! Make good music, music that creates a significant impact on people, the way they think, how society works. Ultimately art and music is supposed to change society for the better.
Pix: Thilak Perera