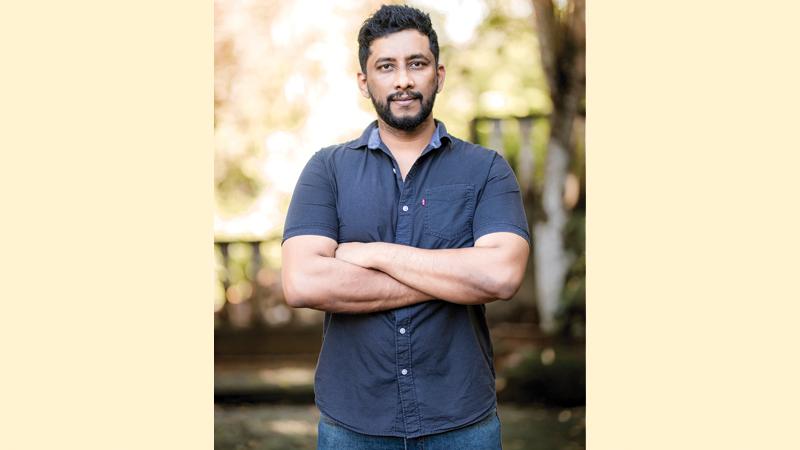 While my spare time was still being spent on the pages of 'Spare' by the Duke of Sussex, I compelled to have a shuttle mission across Dr Tharanga Herath's 'Dosthara Diviye Rasa Katha', an author published memoir that consists of twenty-five epic style stories with which the author has had hands on experience during decisive milestones and breakthroughs during some specific times in his life.
With the introduction of his book, the instinctively and spontaneously born storyteller, dwelling within Dr Tharanga who had been breathless on 'Dosthara Diviye Rasa Katha' painted an astounding style of wording in a flare, glare, and hype among the reading public.
The book invariably and unalterably jogs my recollection on Earnest Hemingway's posthumously published "A Moveable Feast", a 1964 memoir and belles-lettres. Dr Tharanga's recollective experience, translated into words with its finest narrative, running across the pages of 'Dosthara Diviye Rasa Katha', may be inferred by a cross section of the unembellished and unornamented bibliophile as a form of the style of a well-documented summary of his life.
The unmitigated propensity and inclination of a reader would lavishly coin the book as a window that reflects, translates, and transcribes chucklesome and jocular stories, enriched with an abundance of mental inferences which would be a painted picture in its selective composition.
I am bewitched by every narrative in 'Dosthara Diviye Rasa Katha' while being explicitly enchanted by 'Hodama method eka'- The Best Method, 'Unu Diya Ulpath'- The Hot Water Fountains, 'Hodama Aagama'- The Best Religion and 'Gottage Piliruwa'- Gotta's Statue that may even draw a casual portrait and an arbitrary calling up of a wave of archaic events; they stand in the form of intentional constitutions.
Bona-fide narrative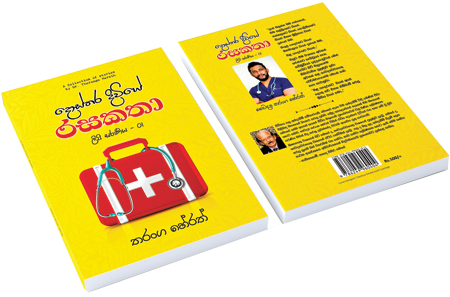 Dr Tharanga in the prologue of his book, declares, "I am often and ubiquitously sensed that my recollections have had an enduring impact on my inner family circle, my colleagues and anybody who is simply known to me." In that context, he further remarks that he is reminded of one of The Bard's prompting and sparkling declarations that emblematizes someone's inherent and underlying knack for writing, "I'll call for pen and ink and write my mind", The Bard declared. The words that Dr Tharanga penned blew in gust with an incredibly appealing manner that the reader's lust and zeal for incessant reading is not distracted.
Dr Tharanga's factual authentic account is plainly a bona-fide narrative with a sharp focus on every written story that is involved with rumination on some specific people, events, or locations. Stories of similar calibre of 'Dosthara Diviye Rasa Katha' have been around from time immemorial and Julius Caesar who penned on his epic battles was supposed to be the very first memoirist.
A scholar such as G. Thomas Couser quibbles that the authors go to the genre not so much for a detailed account or a methodology as for self-actualization and sagacity for what the protagonist who is frequently the author has experienced and comprehended.
Dr Tharanga's memoir cuts to the very heart of human behaviour, a constructive and unequivocal gratification and restitution in the exuberant and ecstatic prospect of lexical and lingual expression. It is ostensible to note that Dr Tharanga's memoir is ramified into a concerted and collaborative re-evaluation of the memoir to that of the other genres from the specific genre that he has employed among his words in the book, such that very exact memoir is regarded to be on a par with tales and narratives - an imaginative genre. This school of thought emulates an affirmation and assertion of the inherent artfulness; its way of standing as a form of a literary genre.
Thinking and reasoning of Dr Tharanga's book as a sojourn assists the reading public to appreciate its connection to distinctive colonial genres, in the calibre of the narratives of exploration, conversion, settlement and captivity. Dr Tharanga seems to have had an engrossing passion for American colonial writing.
In that light, I am compelled to develop a culmination on 'Dosthara Diviye Rasa Katha' as a devour and ingest of a number of colonial and early nineteenth century American genres. Dr Tharanga's words thrive in a generic richness. The apogee in this particular situation is that a perception or consciousness of various genres that Dr Tharanga mixes, alters and holds forth assists to cast light upon as to how his masterpiece striving to meddle and arbitrate in the incidents took place in the good old days. Dr Tharanga's command and the manipulation with regard to the pre-existing genres is climacteric and pivotal to the work of his art.
Blended component
Dr Tharanga in his book coalesces and fuses once categorical and distinct genres into the category of hybrids which creates a requirement for an analogous docility on the part of critics. Albeit his 'Dosthara Diviye Rasa Katha' is predominantly noticed as being a blended component, consisting of various genres, the hybridity, running across his words being engrossed with subgenres gives the reader an uncomplicated and tranquil grip and conception.
The notion of generic hybridity, employed by Dr Tharanga is able to throw light on his classic triumph and wonder of the book.