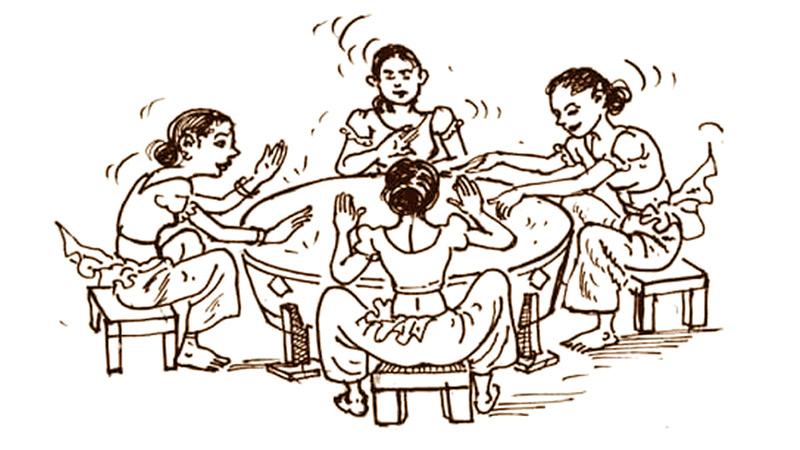 The digital clock hung on the roof of the Colombo Fort station was staring at the passengers. Most passengers were standing in long queues to buy tickets, radiating the odour of sweat. Beggars dressed in torn sarongs and shirts were holding out their begging bowls around ticket counters. Armed with T-56 guns, police officers were on duty under the blazing sun with patience and vigilance.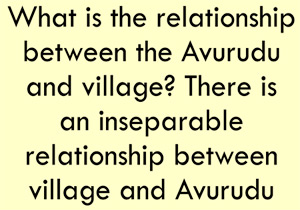 "The Ruhunu Kumari express train which leaves for Galle will come to number five platform. The train will stop at Kalutara, Aluthgama, Beruwala and beyond."
The long awaited announcement awakened the sleepy passengers. Foreigners blowing smoke rings started rising from their benches. Passengers, carrying overloaded bags, started rushing towards the train. The train, with the blaring sound of the horn and the hissing sound of vacuum, stopped at the fifth platform.
White steam which swooshed from the funnel touched the roof of the station. There were hundreds of heads around the platform. The city of Colombo is going to be deserted during the Avurudu season?
Upon seeing the crowd, this is what one could think and feel. Those who caught the train at Maradana could sit and sleep comfortably under fans. Most of them pretended to be sleeping, showing their unwillingness to offer their seats to elderly people and differently-abled people.
Only a fistful of passengers were helping out passengers with their luggage. However, most passengers were sprawling on their seats with their wide- opened mouths like carcasses. A man in what looked like a coat was reading a book. He pushed his spectacles to his forehead whenever he opened a new page.
Another middle-aged man with a pinpoint mouth and a huge hanging belly was behind a girl holding a seat pole. Suddenly, the train jerked backward and all the compartments collided together. We felt ourselves being cradled by someone powerful. Again with a blaring sound of the horn and the grating sound of the iron wheels the train started to pull out of the station majestically.
Avurudu in our village
What is ours? and what is theirs? Ours is a simple life style. Theirs is a much complicated one with thousands of knots. What still runs in our blood veins is our Sri Lankanness. We have embarked on a smart era and have been able to win the whole world with our palm-held device. We have access to sources of information thanks to social media.
But, we have Lankanized social media platforms. How do we end our chats on social media? Most people end their chats, saying 'Budu Saranai'. How have you saved your father's mobile phone number on your phone? Is it "Appachchi" or "Dad"? I do not think that even those who hail from heavily anglicised family backgrounds call their parents Mom and Dad. No doubt that this is our culture that we have inherited from our forefathers.
Togetherness
What is the relationship between the Avurudu and village? There is an inseparable relationship between village and Avurudu. In villages fruit trees laden with fruits and flowers plant the seeds of new hopes in our hearts.
The Cuckoo bird and Bakmee trees full of flowers signal the dawn of the Sinhala and Hindu New year. The aroma of flowers awaken our true spirit of togetherness. Never do we attempt to settle our old scores with villagers on this auspicious day. We share Kevili plates with our neighbours and forget our past disputes with the hope of starting a new life with new hopes.
Indeed, Avurudu brings us together under one roof. The thick white milk overflowing out of the new pot with a hissing sound brings us closer. Avurudu games create harmony, reconciliation and unity among all villagers. Some of the Avurudu games are riding the swing, 'Kana Mutti Bidima', placing the eye on the elephant, pillow fight and so on.
Village folks dressed in Avurudu attire ride the swings, singing the Onchili Waram (special verses composed for riding the swing). Drum-beating including other games like 'Pancha Demima', 'Olinda Keliya' brings elders and children together under one roof.
It is very interesting to say that Cupid shoots his arrows of love through your hearts on this special day. People will be able to broaden their family ties with others while strengthening their old friendships and family bonds.
This is why city dwellers headed for their villages. In leading cities Avurudu has been commercialized for business purposes. However, we still feel the fragrance of the Sinhala and Hindu New Year in all villages.