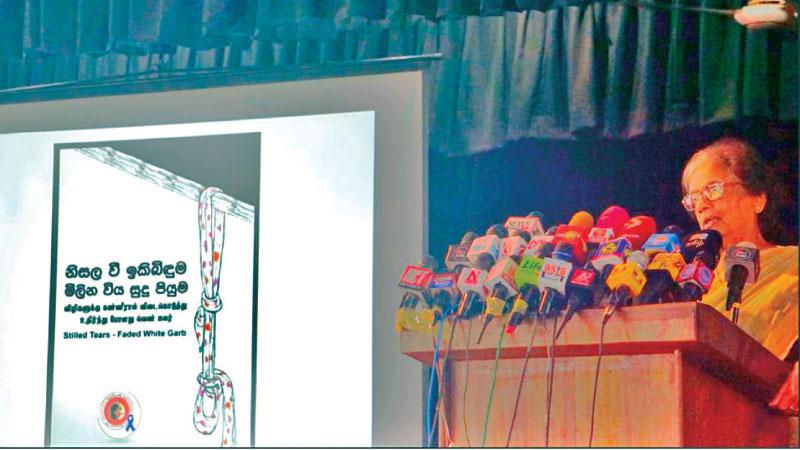 A pre-book launch was held for Chronicles of Melancholy, a collection of real-life stories of victims and survivors of child abuse, where The Stop Child Cruelty Trust (SCC) and the Child Protection Alliance (CPA) unveiled the tome's first heartbreaking story 'Stilled Tears – Faded White Garb'.
The story recounts the tragic ordeal of sixteen-year-old Waruni, who was subjected to psychological and physical abuse by her school principal which made her take her life. The book's author Dinithi Gunathilaka said she spoke to numerous victims of abuse and writing the book had been a very emotional journey.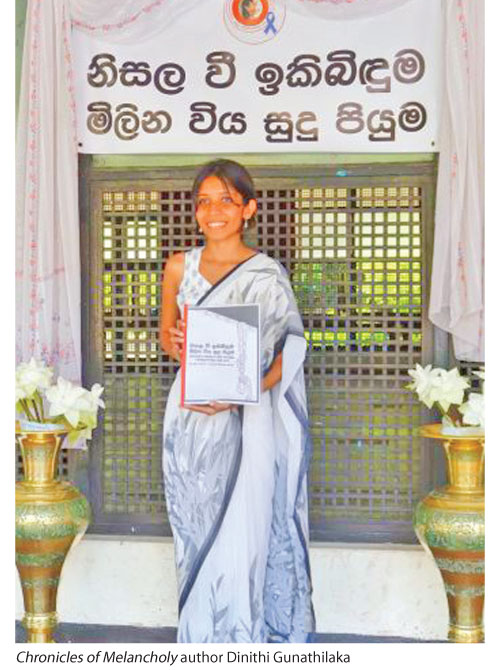 SCC Chair and CPA co-convener Dr. Tush Wickramanayaka opened her address by quoting American author Maya Angelou, "Each child belongs to all of us and they will bring us a tomorrow in direct responsibility we have shown them".
Most vulnerable group
Dr. Wickramanayaka said that children are the most vulnerable group in society and that it is heart-wrenching to see trauma in children because they are easy targets for abuse. We hope the launch of Waruni's story will start a movement encouraging many voiceless victims to share their stories. Our final objective is to empower children, raise public awareness and educate."
"The final publication of Chronicles of Melancholy will have experts giving valuable advice on child psychology, parenting and legal aspects. We hope that by sharing these stories victims and survivors can use the book as a tool for healing and education".
Former President Chandrika Bandaranaike Kumaratunga said, "It's appalling to hear the number of deaths and cases of abused children in Sri Lanka in the past year. The authorities should resolve the child protection crisis without politicising matters by working cohesively with NGOs and other such organisations. Creating awareness via books such as Chronicles of Melancholy is essential. There is a need to educate people about the dangers and horrors of child abuse. Not just sexual abuse, but other acts of violence against children."
The keynote speaker, Prof. Sarath Wijesooriya drew attention to the laws introduced in the colonial period that made corporal punishment widely acceptable and opened doors to other forms of abuse.
Main contributor
"Children are the future of our country. There is a need to educate and create awareness on what child abuse is - that it can be prevented and addressed before children fall prey to social predators. Child abuse can be defined as the physical, sexual or emotional ill-treatment or neglect of children. Sometimes, a lack of understanding could be the main contributor to this rapidly growing social phenomenon," Prof. Wijesooriya said.
"We must educate the public on this as knowledge can be a powerful tool to overcome child abuse. The more aware people become of its occurrence, the more society can do to prevent such abuse. I believe a book such as Chronicles of Melancholy in all languages with details on how to mitigate abuse is vital for our society," he said.
The SCC was set up in 2018 to end violence against children and end corporal punishment.