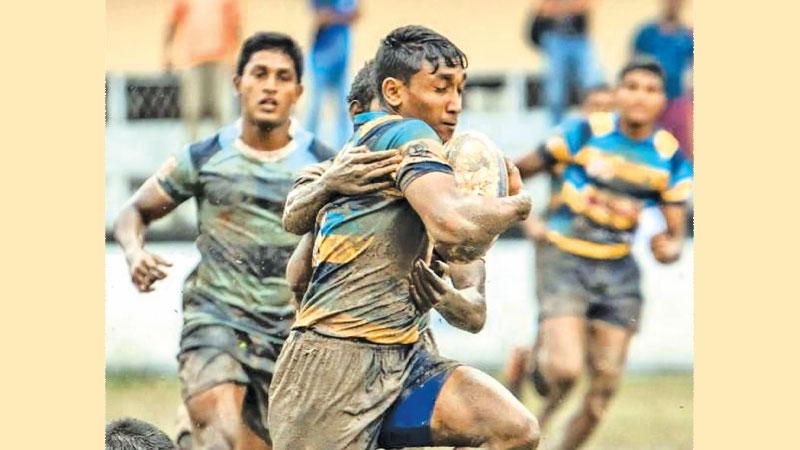 For reasons best known to them, Trinity College, S. Thomas' College and Royal College will not contest the inter-school rugby Sevens as one of the most followed schools sports in Sri Lanka kicks off on April 10 and 11 with 22 schools in the fray.
The first day's proceedings will be at Havelock Park and the Royal Sports Complex at Reid Avenue will host the second day's matches including the final and one of the teams to watch out for will be DS Senanayake College who ended as joint champs with Vidyartha College last year.
Royal could not win what came to be known as the best Sevens title in a hundred years when they lost the final of the CR and FC Centenary Sevens last week to St. Peter's College while the Thomians could not qualify for the knock-out stages and Trinity could not go beyond the semi finals with Fazil Marija as their coach.
Marija had better days coaching Kandy SC to win the club title this year as well as the CR Centenary Sevens.
The schools that have confirmed participation are Isipathana College, St. Peter's College, St. Joseph's College, St. Anthony's College, Kingswood College, Wesley College, Dharmaraja College, Thurstan College, Vidyartha College, Ananda College, Maliyadeva College, D.S. Senanayake College, St. Sylvester's College, Piliyandala Central College, Lumbini College, Moratu Vidyalaya, St. John's College, Sri Sumangala College, St. Benedict's College, Siri Piyarathana Central College, Devapathiraja College and St.Aloysious College.
The groupings:
Group A: Vidyartha, Thurstan
Group B: St. Joseph's, Lumbini, St. Sylvester's
Group C: Kingswood, St. Benedict's, Devapathiraja
Group D: Isipathana, St. Aloysius, Moratu Vidyalaya
Group E: Dharmaraja, Sri Sumangala, St John's
Group F: St. Anthony's, Maliyadeva, Siri Piyarathana
Group G: Wesley, St. Peter's, Central Piliyandala
Group H: DS Senanayake, Ananda