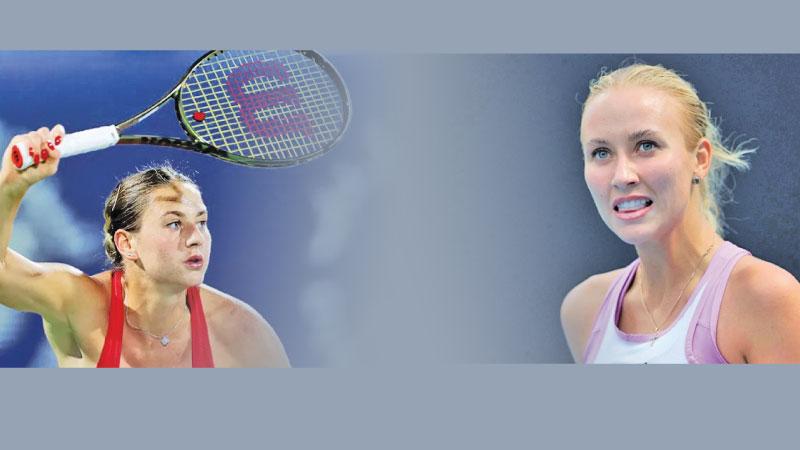 Ukraine's Marta Kostyuk refused to shake hands with Anastasia Potapova after she was beaten by the Russian at the Miami Open.
Potapova, who was recently warned after wearing a Spartak Moscow football shirt at a match, won the second-round encounter 6-1 6-3.
Kostyuk has previously refused to shake hands with Russia's Varvara Gracheva and Belarusian Victoria Azarenka.
Belarus has been a key ally of Russia in the war against Ukraine.
After losing to world number 26 Potapova, Kostyuk said there had been no response from the WTA about a request from Ukrainian players to meet.
"Yes, we wanted to have the meeting with the board and we didn't get one. No reply, nothing, just silence," she said. WTA chief executive Steve Simon recently told BBC Sport his organisation was doing as much as it was able to for players from Ukraine.
"I mean, once we're in the meeting we can talk about it," said 38th-ranked Kostyuk.
"Before the meeting, I don't think it's a good idea to talk about what we want to talk about there."
Speaking about Potapova's warning for wearing a Spartak football shirt, she said: "There are a lot of things that I don't agree with that the WTA is doing.
This is not going to change anything.
"I'll just get more hate online. Whatever I say, I will get a lot of hate. I don't know.
"Warning, whatever. You give her a warning... You can suspend someone, I don't know. I can't comment on that really, it's just funny."
(BBC Sport)