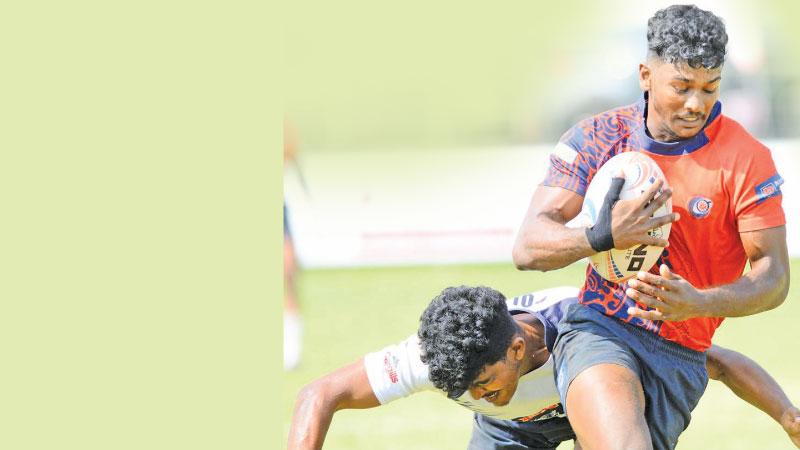 The CR and FC Centenary Rugby Sevens created the major upset when the host team edged out the champion Kandy Sports Club outfit by 21 points to 19 at Longdon Place in Colombo yesterday.
But Kandy SC, CH and FC, CR and FC and Havelocks booked places in the Cup semi finals to be played today.
The second day of the Sevens saw some fantastic rugby displayed by both the men's and women's teams respectively.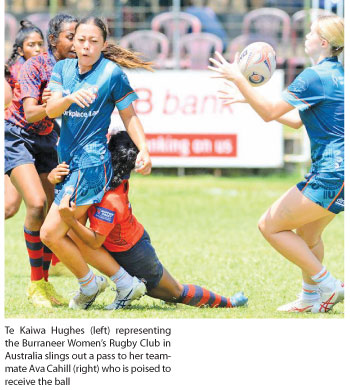 Incidentally in the inter club men's tournament only the CH and FC team coached by Rohitha Rajapaksa won all their three qualifying games in the Cup segment and look possible favourites to win the title. They beat Air Force 27-5, Havelocks 38-5 and Navy 31-0.
The semi finals of the schools Cup segment will be played today with St. Peter's College taking on Trinity College at 10.40 am and Royal College confronting St. Joseph's College at 10.20 am.
The women's Cup semi finals will also be played today along with the men's semi finals where CH will meet Kandy SC at 1.20 pm after CR take on Havelocks at 1.00 pm.
The Plate and Bowl segments for schools, men and women will also be worked off today covering the semi finals and finals.
Day 2 – Results
(Men's)
*Kandy 38 beat Police 14
*Army 19 and CR 19
*CH and FC 27 beat Air Force 5
*Havelocks 24 beat Navy SC 12
*CR 21beat Kandy SC 19
*Army 24 beat Police 7
*Air Force 26 beat Navy SC 5
*CH 38 beat Havelocks 5
*Kandy 31beat Army 0
*CR 17 beat Police 7
*Havelocks 21 beat Air Force 12
*CH 31beat Navy SC 0
(Women)
*Air Force 14 beat Doha RFC 5
*Navy 51 beat CR 0
*BWRC Australia 19, Army 19
*Navy 33 beat Doha RFC 7
*Army 43 beat Air Force 0
*BWRC Australia 41 beat CR 0
*Army 33 beat Navy 0
*BWRC Australia 31beat Doha RFC 0
*Air Force 31beat CR 5
(Schools) Cup Semi-finals:
Royal vs St. Joseph's
Trinity vs St. Peter's
(Men's) Cup Semi-finals:
CH and FC vs Kandy
CR & FC vs Havelocks