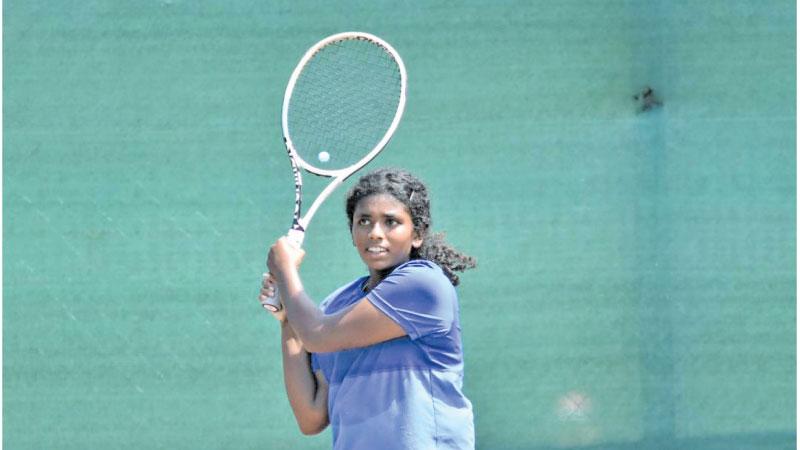 Sri Lanka's top ranked woman's player Anjalika Kurera lost the Janali Manamperi as she retired while trailing in the second set 2/3 having lost the first set 2/6 in the women's Open quarter-finals at the SLTA Hard court tennis tournament continued yesterday.
Dinetya Dharmaratne also played well to beat Nesangi Hemakumara in a three-setter in the women's Open event.
Another noteworthy result was seen when Saajida Razick beat Dinara de Silva in straight sets in the quarters.
The tournament that began on March 17 will finish on April 3.
Results:
Women's Open quarter-finals:
Dinetya Dharmaratne beat Nesangi Hemakumara 3/6, 6/3, 6/3
Saajida Razick beat Dinara de Silva 6/4, 6/1
Janali Manamperi beat Anjalika Kurera 6/2, 3/2 (Anjalika retired)
Tuvini de Alwis beat Inuki Jayaweera 5/5 (Inuki retired)
Semi-final schedule:
Dinetya vs Tuvini
Janali vs Saajida