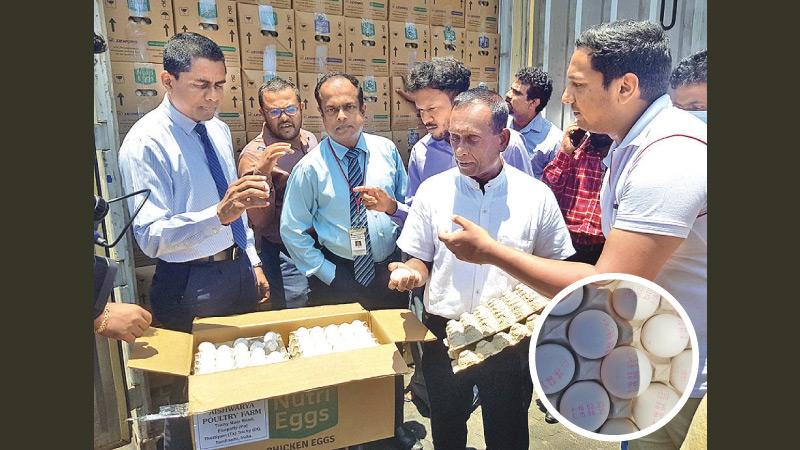 The first stock of eggs to be imported to this country from India by the Sri Lanka State Trading (General) Corporation was issued to the market yesterday (30) at the Kerawalapitiya Spet R.Warehouse Complex.
This stock of eggs was distributed among bakery manufacturers in this country. All-Ceylon Bakery Owners' Association President N. K. Jayawardena said that one million eggs were given to bakery owners at Rs. 35 per egg. He said that, this stock of eggs imported from India has been brought to Sri Lanka subject to approvals of all relevant government institutions.
The date of manufacture of the eggs distributed among bakery owners was mentioned as 18.03.2023 and the date of expiry was 15.06.2023.
All-Ceylon BakeryOwners' Association President said that now egg producers in Sri Lanka should begin marketing eggs at competitive prices also stated that in the future eggs will be imported for bakeries, hotels and restaurants.
He said that accordingly, it will be possible to reduce the price of bakery products in the future.
Jayawardena thanked Trade and Food Safety Minister NalinFernando and other officials for taking this action on behalf of consumers.
Sri Lanka State Trading (General) Corporation Chairman of the Asiri Walisundera, Deputy General Manager (Marketing) Mahesh Mendis, Assistant General Manager (Marketing) Chamara Weerasinghe, Assistant Manager Madushani Akurugoda and officials examined.