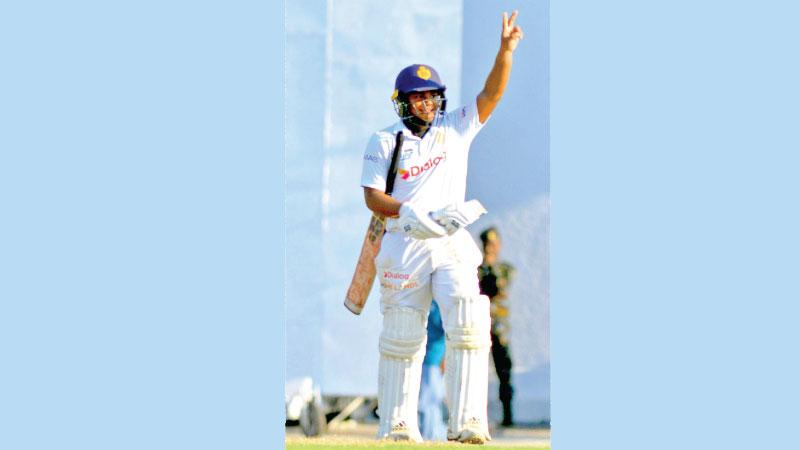 Dasis Manchanayake, the triumphant captain of the Royal College cricket team, is a man of few words who can also communicate with the reality of the playing field. The top order batsman pursues his goals by being motivated to take risks and under any situation he will never give up.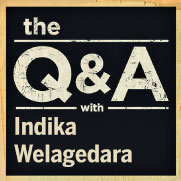 He is not the type of person to shirk responsibility, blame others, or undermine the value of hard work, for which he is aware that there is no substitute. Winning the match against S. Thomas' College while going in as the underdog team will be etched in his memory forever.
Throw a challenge at him or ask him to make a change and he will grab it with both hands. And that's the very reason he led Royal College to an incredible 180-run victory over S. Thomas' College in the 144th Battle of the Blues three-day match at the SSC ground by scoring a timely important century of 137 in the first innings and 57 in the second essay. His will be a name that will be remembered for a long time and who knows he could also make it to a team that is the dream of all cricketers.
"My passion is playing cricket", he told the Sunday Observer in an interview a few days after he and his team received the coveted DS Senanayake Trophy by routing the Thomians on a hot afternoon last week that perhaps propelled him to instant celebrity status.
But one thing is certain. Manchanayake will not be carried away by any kind of stardom as he is the kind of humble player willing to learn at all times.
Before the match against the Thomians, Manchanayake found himself staring down the barrel when he went into bat against Gurukula College with his team down by four wickets and only six runs on the board.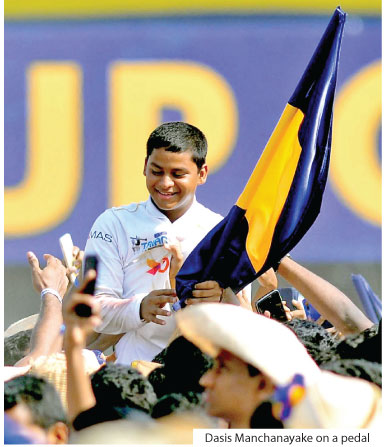 He stood up to the occasion with flying colurs scoring a double century with 25 fours and two sixes taking Royal to safety. His partner was Uvindu Weerasekera who scored 92 in a stand of 151 for the fifth wicket.
Excerpts of the interview:
Q: Describe yourself in one word?
Calm
Q: Any words or phrases you overuse?
Do your best
Q: What is your most marked characteristic?
Trustworthy
Q: If you could edit your past, what would you change?
Nothing
Q: What is the most important thing in your life?
Family
Q: Who has influenced you the most?
My parents
Q: Are you fashionable?
Yes
Q: If you had access to a time machine what would you change?
Nothing at all
Q: What motivates you in your life?
The passion to play cricket
Q: If you could choose any career right now, what would it be?
Cricket
Q: What forms of music do you listen to?
Rock
Q: What's the best thing you would like to hear from someone?
That people like me
Q: What made you choose sports?
By watching sports I was able to get in to sports
Q: Thus far what was your most unforgettable sporting incident?
Scoring my first double century (against Gurukula College)
Q: What's your best school sporting achievement?
We (Royal) as underdogs winning the 144th Battle of the Blues under my captaincy
Q: What is your idea of happiness?
Spending time with my teammates
Q: What is the trait you most deplore in others?
Lying
Q: What has been your biggest disappointment?
Nothing up to this point
Q: Most important lesson life has taught you?
Never give up