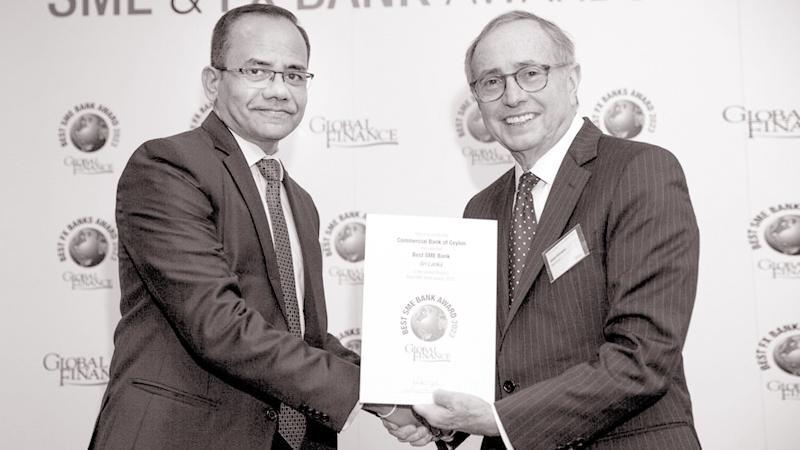 The Commercial Bank of Ceylon's won the award for the 'Best SME Bank' in Sri Lanka from the New York-headquartered Global Finance magazine recently.
This award honours financial institutions that best supported their small and medium enterprise clients during uniquely tumultuous times by preparing them to thrive in the new, post-Covid landscape, the magazine stated.
Commercial Bank Managing Director and CEO Sanath Manatunge said, "According to the South Asia Department of the Asian Development Bank, SMEs represent over 75% of the enterprises in Sri Lanka and account for over 20% of exports, 45% of jobs, and 52% of GDP. These are significant statistics that prove the SME's indispensablerole in the local economy. By supporting this vital sector, Commercial Bank contributes to the economic growth of the country."
The Bank received the award at the annual Best SME Bank Awards ceremony hosted in London where financial institutions from 69 countries and territories and six US regions were recognised for their exceptional performance in meeting the specialised needs of the SMEs in their markets during the period in review between April 2021 and March 2022.