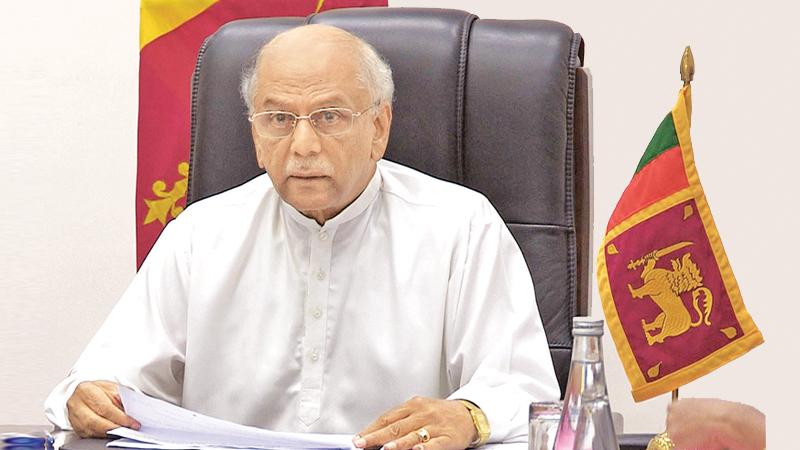 Prime Minister Dinesh Gunawardena yesterday said the April salary will be paid for government employees before the New Year holidays.
Prime Minister Gunawardena told Parliament that he expects to discuss with the members of the Election Commission in the coming days of this. At the beginning of April, before the year, the Prime Minister assured that government employees would be paid their salaries and advances.
He said this while replying to a question asked by the Opposition Leader about the provision of money to hold Local Government elections.
The Prime Minister also said:"There are several hearings in the Supreme Court regarding this. Leader of the Opposition has also presented several cases to the Supreme Court of Sri Lanka. The Secretary of the Treasury has presented facts to the Supreme Court. The Election Commission has also presented facts. That's all I have to say. I won't discuss the matters before the court."
"The Election Commission has made a statement yesterday.Have some passions point of order. I am on my feet. Have some passions you can talk after that any number of hours. Please if you ask the question, please have passions and courtesy of allowing me to reply. Then go back to court as much as you want. How many times have you gone now?"
"We have not gone to court. You and the Election Commission have gone to court. We have gone to court and complained. The Supreme Court is the highest court of interpretation in Sri Lanka. So, Mr. Chairman, the Election Commission has made statements about this yesterday. That statement is an endless statement. So That's what I'm asking and it's an endless statement. I hope to call them as the minister now because they are acting indecisively. On the one hand, I can't interfere with the Judiciary. I don't know if all the people in the Commission will come to declare with care and responsibility. I hope to call and discuss in the coming days."