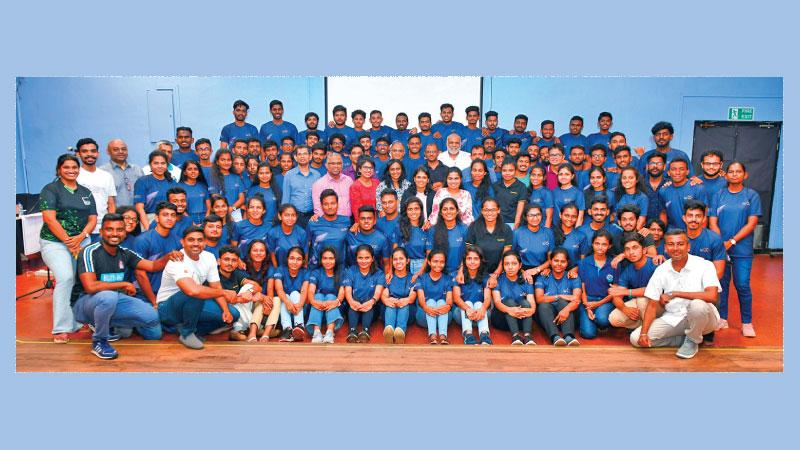 The EDB (Export Development Board) as the apex government body in export promotion and facilitation collaborates with universities to develop the entrepreneurship skills of IT undergraduates.
As the first step, EDB recently organised an entrepreneurship program for undergraduates following the Management and Information Technology Degree in the Department of Industrial Management of University of Kelaniya, in collaboration with SquareHub (Pvt) Ltd and the University.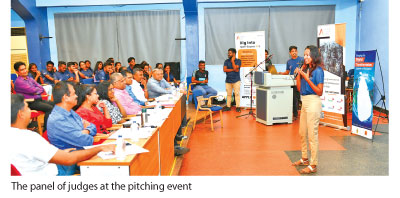 This program facilitated undergraduates to conceptualise an entrepreneurial idea, and created the stage to pitch it to an expert panel comprising state and private sector judges. The best ideas developed by students were selected as winners of the kickstart program.
The eco system partners will support to develop the ideas into businesses overcoming obstacles. Through experiential learning, Kickstart Weekend aims to teach and promote entrepreneurship to establish start-ups focusing innovation. Participants at the Kickstart Weekend were divided in to teams; they were to come up with their own innovative ideas and to make presentations. During the three-day program industry leaders and entrepreneurs gave inspirational talks followed by mentors working with the students to brush-up their ideas.
ITC Consultant Kanishka Weeramunda and his team from SquareHub (Pvt) Ltd conducted the three-day Kickstart Weekend.
Several entrepreneurs and industry experts participated as speakers for the event to encourage the young undergraduates on their desired journey, hence they had the opportunity to connect with like-minded, creative, ambitious, and inspired industry experts. Around 200 IT undergraduates of the University of Kelaniya participated. The undergraduates were encouraged to develop innovative solutions for real life problems and generate viable business ideas.
All business ideas were pitched to the panel of judges who from the state and private sector.
The chief guest was Chairman and Chief Executive of EDB, Suresh D de Mel.