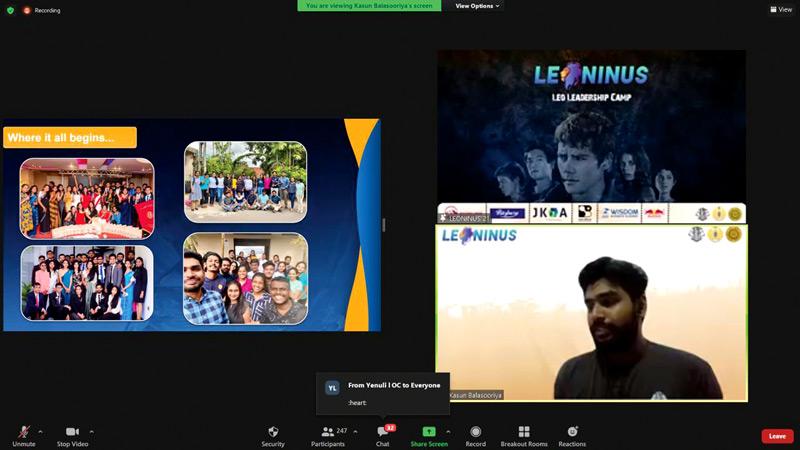 Leoninus '23 Official  print media partner - 'Youth Observer'
Leoninus is a leadership camp organized by the Youth Development Avenue of the Leo Club of the University of Kelaniya to develop the leadership skills of members.
This is one of the biggest events in the university.
It will be a two-day camp with engaging activities, games, interactive sessions, and a talent show to recognize and motivate members for the upcoming term.
Leoninus'23 intends to inculcate the purpose of living in the minds of youth, the opportunity to develop soft skills, and activeleadership, motivate the membership to be passionate, improve teamwork and corporation of all club members, andreduce the pressure that comes along with heavy academic workload.
Leoninus' 21 was held online due to the pandemic in the country and ran for three days, giving members theopportunity to showcase their talents and an award ceremony to evaluate their abilities. But fortunately, it can bearranged physically this year.
The Leo Club of University of Kelaniya consists of diverse and talented members who constantly strive to serve the communityand develop youth leadership qualities while experiencing and learning new things in a challenging environment.
"There are over 750 members covering all the faculties in the university. Therefore, it is our determination to develop theabilities of the members and ease their minds by successfully completing Leoninus'23," a Leo Club official said.
The process of contacting partnerships has already begun, and if you are willing to partner with us in this enthusiastic event, please contact us.
Chameera Neranjan -  075 816 6259
Danushka Wijesinghe – 075 253 1468