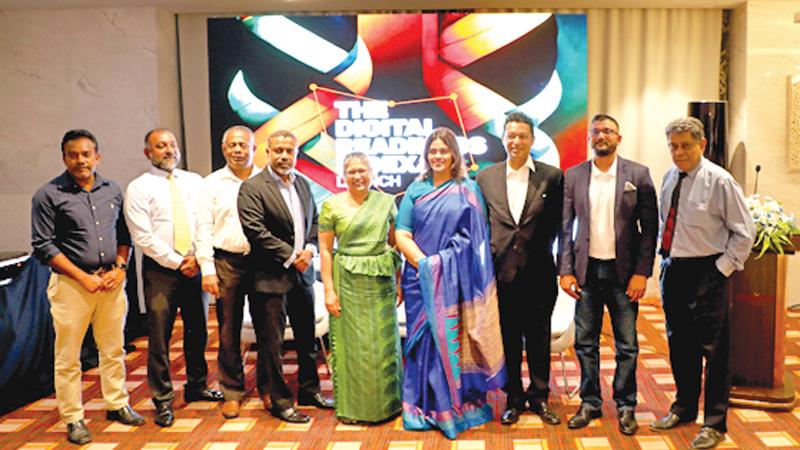 Innovation Quotient (IQ) Global, a business design company, has entered into a partnership with the University of Kelaniya to promote and raise awareness on the need for design and digital design transformation in local businesses using the Sri Lanka Digital Readiness Index (DRI). The signing of the agreement took place on Tuesday at the Movenpick Hotel. Vice Chancellor, University of Kelaniya, Senior Prof. Nilathi de Silva was also present.
The index will evaluate, prepare and inform users of tools that will help them manage and assimilate into the modern marketplace to overcome new challenges with automation, AI and big data.
The Digital Readiness Index, developed by IQ global and validated by the Kelaniya University will be one of the first of its kind in the region.
 Innovation and digital readiness has been a dormant topic for most organisations in the region, with most relying on their business prowess alone for decades. In more developed economies, indexes have already been established to measure innovation and digital preparedness and have used those indicators to address the paradigm shift we are currently experiencing.
Using stats and analytics derived from the Sri Lanka DRI, tailored sessions will focus on the change in traditional business development and marketing processes and discuss how realtime consumer insights and data-driven, personalised needs fulfilment are impacting the fundamental delivery of goods and services to future-proof businesses and seamlessly transition into the digital space.
Dr. Ajith Mendis of the University of Kelaniya highlighted a necessity that drove change. "QR codes were introduced to solve the fuel queue problem and even people who were not technological inclined like rural farmers adopted this technology," he said, referring to the fuel shortages last year.
He said that although digital infrastructure exists in the country, it is not used properly. "It's ironic that you have fill out a piece of paper when you want to access digital banking since the idea of digitalisation is going paperless."
The DRI encompasses many of the concepts that revolve around futureproofing a business and adapting to the landscapes of specific industries, brings together the key elements of Business Design, Tech Design and People Design in inquiry that will delve into less tangible artefacts such as business process models that will highlight and showcase the 50 leading digital Ready companies in the region, with verified results to show. The Sri Lanka Digital Readiness Index is now available to all business entities across the island and can be accessed via the IQ Global website.