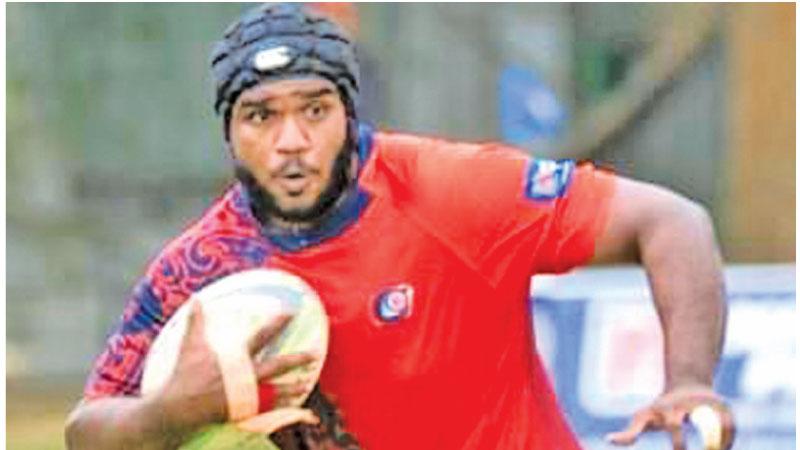 Former Royal College rolling maul architect and Number Eight and Sri Lanka CR & FC hooker Supun Warnakulasuriya is expected to bring down the curtain on his rugby career after he plays his final match today against Kandy SC at Nittawela.
Wasantha Perera, Supun's father, affirmed his decision to stop playing the game and the match between the Red Shirts and the reigning champions Kandy could be his swansong.
Warnakulasuriya had his education at Royal College and it was probably by choice and not coincidence that he chose to represent the CR & FC when he decided to continue his rugby career after leaving school.
He found playing club rugby to be a considerably more challenging endeavor and could not imagine switching from school rugby to club rugby overnight.
He was a fantastic rugby player who also had a big passion to play on at CR and became used to adult rugby thanks to his incredible talents and eventually made it to the Sri Lanka team and took the field in his preferred hooker position.
Speaking exclusively to the Sunday Observer Supun Warnakulasuriya said: "Probably this may be my last match of this season the league 2022/23 before I hang up my boots. I really want to thank my first head coach Imthi Marikkar for giving me a fair chance in club rugby way back in 2015/16.
"Since then it was my club CR & FC who supported me up to this point. Back home obviously my parents and my elder brother Gihan and his wife Jayani along with my wife Thishari were pillars of my success.
"Royal College was the place where I learned this beautiful game of rugby and I must thank all the masters in charge and coaches from under eight to First XV for their tremendous commitment and support. I will continue to support Sri Lankan rugby in time to come from the UK".
He is likely to carry away excellent memories after he quits and his detractors could also have a lot to say. He will caution everyone that a high profile rugby player's career is brief.
He played the game in a way that emphasizes the idea that when one plays the game with safety in mind, there is much to cherish.