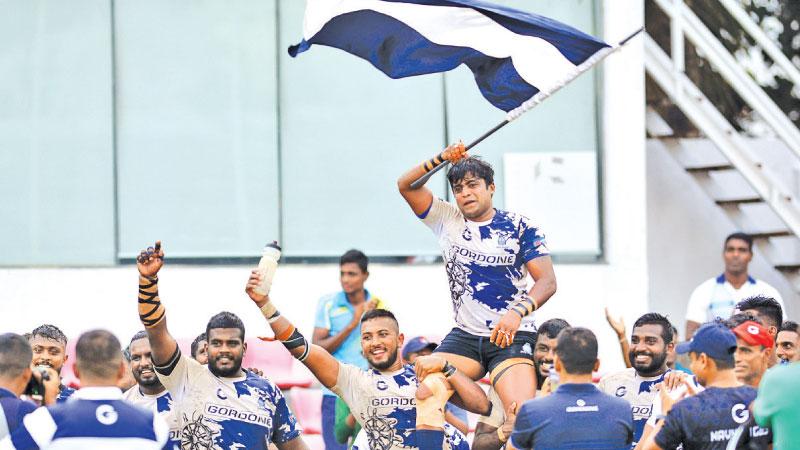 Radeesha Seneviratne who played for as many as five rugby clubs brought down the curtain on his 17-year career after turning out for Navy SC against Havelocks at Havelock Park yesterday.
With defence being his strong point, Seneviratne played as both scrum half and third row forward during a career that took him to CR and FC, CH and FC, Police SC and Air Force SC as well.
He also wore the Sri Lanka jersey.
The 38-year-old former Vidyartha College captain has called it quits after becoming a stand-out third row player who set a benchmark in both the Sevens and Fifteen-a-side game and captained CH in 2014 in a memorable career.
Speaking to the Sunday Observer Seneviratne said: "It has been a great privilege for me to play for my country and various clubs and I have enjoyed every single moment.
"I think it is time for me to call it a day on my career and I think I made the correct decision because I don't want to block a youngster from taking my position. I want to thank my father, mother, brother, sister, my wife and my two sons, not forgetting all my coaches, team members of the clubs that I have played to date and finally my fans. I say thank you very much."