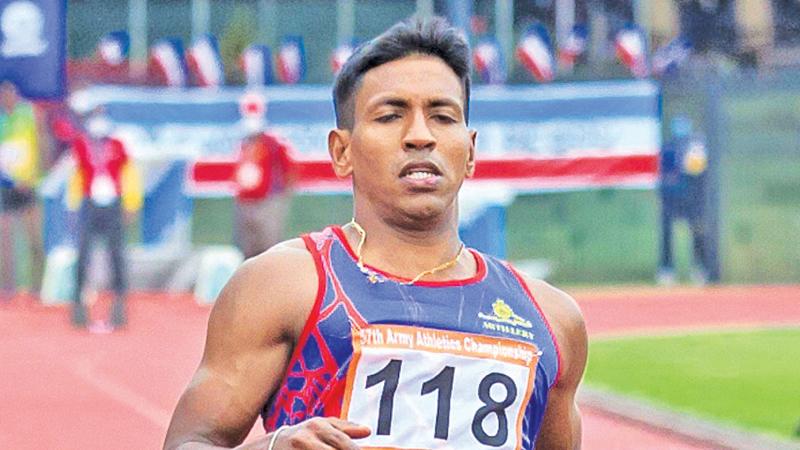 The ban imposed on Sri Lanka's ace sprinter and former South Asian record holder in the 100m event Himasha Eshan has been extended by a further two years, added to the four year ban already imposed on him to give him a total of six years.
This ban was first imposed on him by the National Anti-Doping Appeals Committee for multiple violations.
"Originally the disciplinary committee imposed a ban of four years on Eshan for the use of a banned steroid," said Dr. Seevali Jayawickrema the Director General of the Sri Lanka Anti-Doping Agency (SLADA).
He had first breached the anti-doping law as a teenager. On that occasion the disciplinary committee had imposed a one-year ban on him that was later reduced to six months.
"As this is the second breach of the same offence we at SLADA complained to the Appeals Committee under WADA code 10.9. After studying the appeal, the two year ban was increased to six years. In some cases the second offence will lead to a life ban in some countries," said Dr. Jayawickrema.
Himasha, who won the gold medal in the 100m event at the South Asian Games in 2016, was also the national champion in the 100m and 200m events in Sri Lanka for many years.
With such a long ban imposed on Himasha it is unlikely that he will ever run again. (TBR)