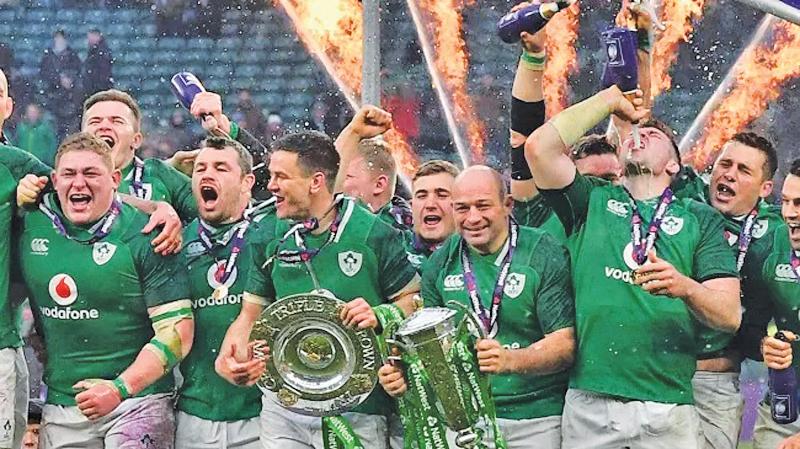 Ireland forwards coach Paul O'Connell says carrying the favourites tag "doesn't bother" the players nowadays while conceding the squad maybe tried to run away from it during his career.
But O'Connell believes the current squad take all of it in their stride.
"I suppose we talk about it a little bit," said the former Ireland captain.
"Maybe it's something that back in my playing day we'd try to run away from.
"These guys, it doesn't bother them either way. They're probably happy to be world number one, but more focus on getting better really than remaining world number one."
Ireland head into this year on the back of a hugely encouraging 2022 that included a Triple Crown win, an historic Test series triumph over the All Blacks in New Zealand and autumn victories over South Africa and Australia.
Ireland head coach Andy Farrell this week spoke of how he's "obsessed" with the continued success of elite sports teams like Manchester City and O'Connell echoed those comments in emphasising the Irish side's unquenchable thirst for improvement.
"I think you could go back a place or two and improve as a team, and that's what we'd want," added the former lock, who won three Six Nations titles during his 13-year Ireland career.
"So even though we'd discuss it the odd time, favouritism and what that means, there is a focus on getting better in the group.
"But with the Irish players, you know, whenever you go around the provinces and chat to them, all their focus is on getting better and improving and how to make the team better.
"There's a really good leadership group here. You'll never have cracked the anxiety piece around the big games.
"There's always a little bit there but they've cracked focusing on the performance and I suppose seeing where that leaves us rather than being too worried about winning or losing."
(BBC Sport)